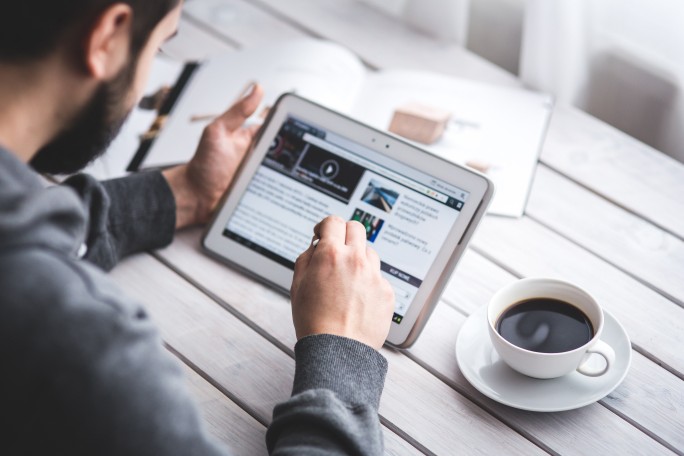 Do you want to know what drives the day in CEE? We update you regularly on our work and developments in the CEE area from events and discussions to campaigns and the legislative process.
28.08-30.08.2023 - European Forum Alpbach 2023
Raiffeisen Bank International participated in the European Forum Alpbach 2023, fostering the exchange of young individuals from Europe and across the globe alongside the brightest and most inventive minds from politics, business, civil society, culture, and science.
This collective endeavor aims to generate groundbreaking ideas, strengthening the concept of a robust and democratic Europe which is closely tied to "Rebuilding Ukraine". Therefore, it was our pleasure to engage in insightful discussions on possible solutions for rebuilding Ukraine, an issue that holds a prominent place among our core topics of interest.
Key priorities include restoring human capital,  implementing economic reforms, and ensuring market stability. Strengthening institutions, learning from neighbors, and drawing lessons from past transformations are crucial. The role of Ukraine's banking sector and EU integration in securing financing is vital. Addressing demographic challenges, driving economic freedom and innovation, and adopting EU legislation are also important for Ukraine's sustained economic prosperity and development.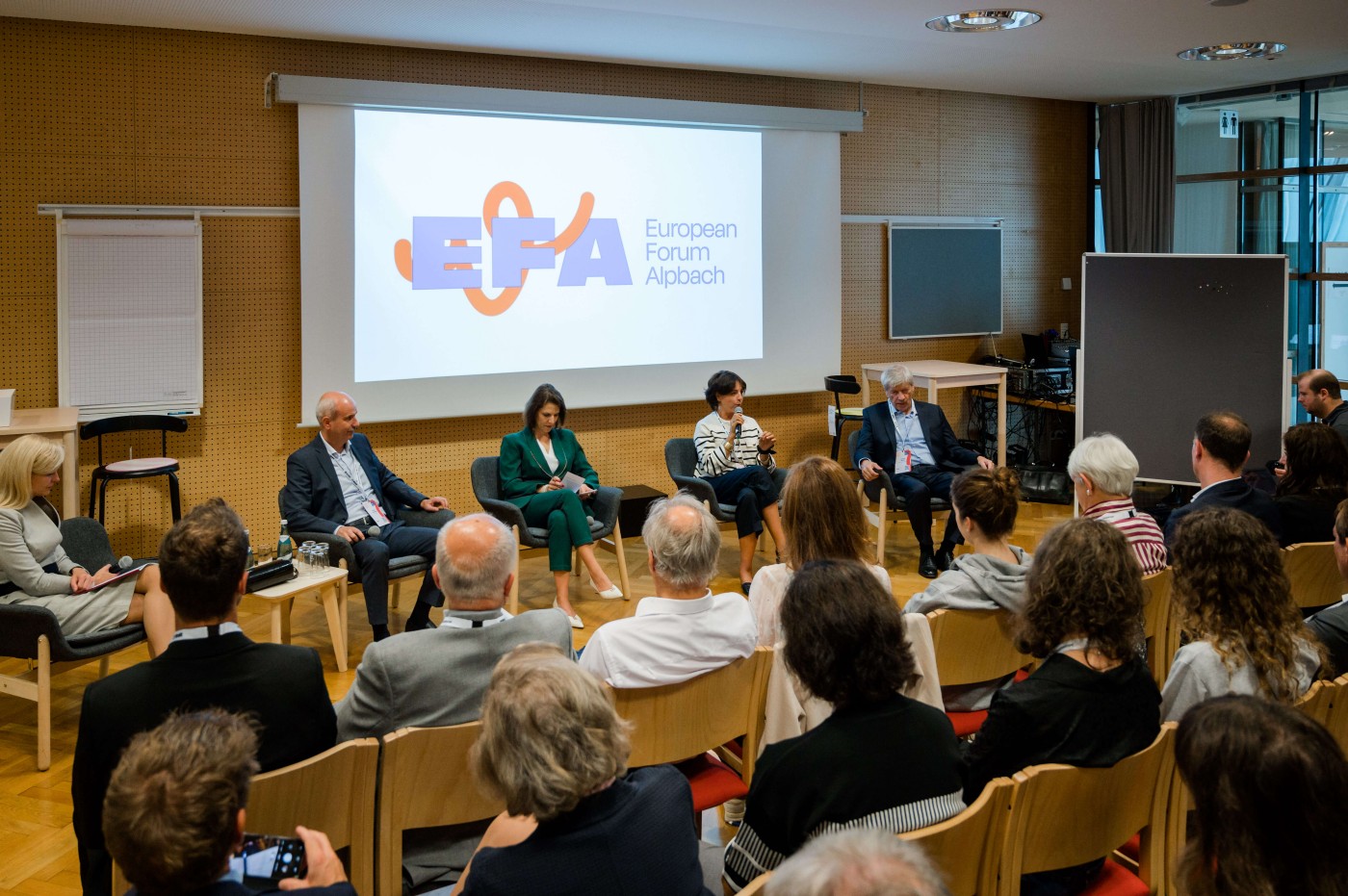 30.03.2023 - From Kuna to Euro: Croatia's Ambitious Currency Transition Project
Croatia is the 20th member state in the eurozone to introduce the euro as a currency in the country. Raiffeisen Bank International in Croatia and especially its CEO Liana Keseric as well as its CFO Georg Feldscher were substantially involved into this project.
Our colleagues from Croatia have reported that the adoption of the Euro in Croatia was a significant project that required extensive changes to the banking system, operations, and products. Despite Croatia's small size, it had a sound fiscal balance with a public debt-to-GDP ratio lower than the Eurozone average. Croatia's deep integration into the EU and the Eurozone was reflected in its current account statistics, whereby the Eurozone is a net merchandise exporter into Croatia, and Croatia is a net service exporter into the Eurozone. Furthermore, the Croatian economy exhibited a high level of correlation with the Euro Area in relation to GDP and CPI, suggesting that it was closely aligned with the economic performance of the Eurozone.
Additionally, the adoption of the Euro was a short-term project, with over 80 systems and applications being impacted. Proper planning and project management were essential to meet the deadline successfully. Not only did the banks play a central role in the adoption of the Euro currency, but also timely communication towards clients on all aspects of the project was crucial. The challenges faced during the project were tackled with detailed planning and proper project management.
The entire banking system readily welcomed January 1st, 2023, when the Euro finally got introduced without disruptions for the financial system in Croatia. In summary, the adoption of the Euro in Croatia was a successful project that required many working hours and demonstrated the importance of proper planning and project management in achieving a successful outcome.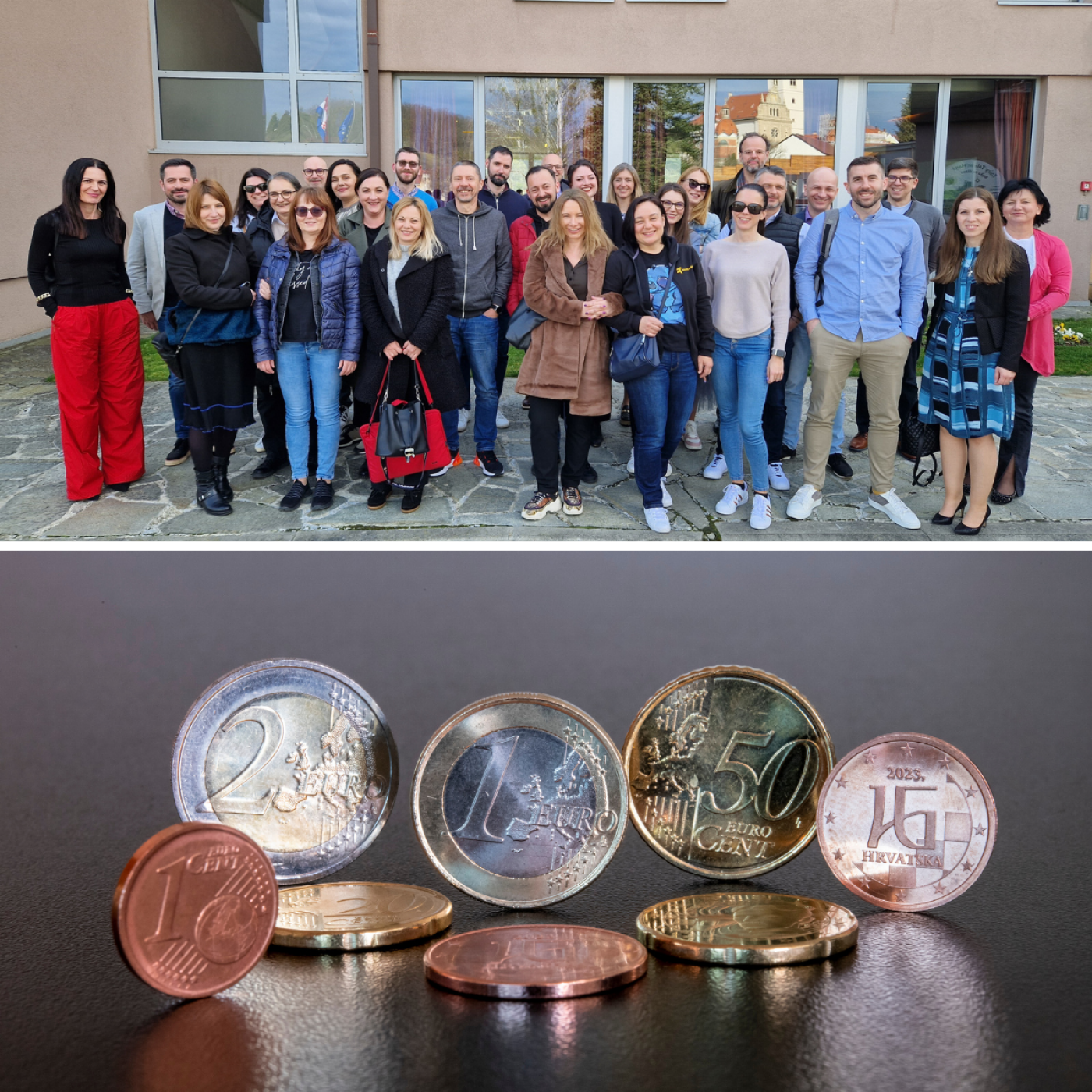 16.03.2023 - Advocating for EU Enlargement in Paris
In Tirana today, the EU-Albania Stabilization Council discussed Albania's EU accession process. As Raiffeisen Bank International we fully support this project.
In such vain, Christian Canacaris, the CEO of Raiffeisenbank Albania, had previously traveled to Paris to engage with French policy makers and discuss EU enlargement towards countries of the Western Balkans. In Paris, Canacaris also met with Harald Stoffaneller, Head of Raiffeisen Bank International's Paris office, along with Paul Pasquali, the Executive Director of the Group European and Public Affairs. Our discussions underscore the bank's commitment to promoting economic growth and stability in the region. We also brought arguments why EU enlargement towards the countries of the Western Balkans is to the benefit of France and its businesses. Check out the videos below for more information on this topic.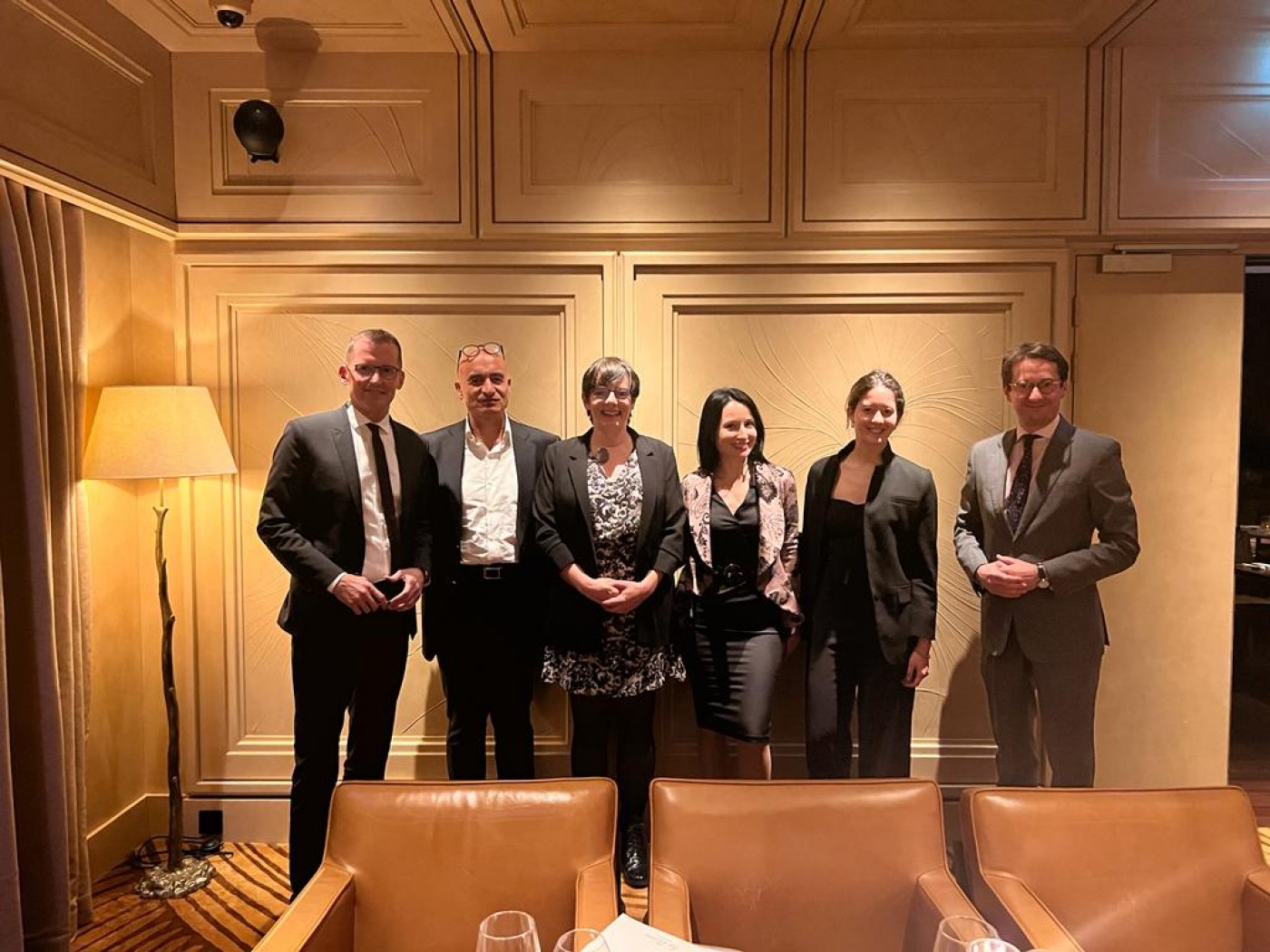 08.03.2023 - Happy International Women's Day!
As the first female CEO of Raiffeisen Bank in Croatia, what has been your experience in breaking gender barriers in the industry?
Maybe it's a matter of the culture I grew up in or maybe it is a conscious decision, but such divisions never burdened me. Whether they are based on gender, generational or any other. From my student days to my first professional steps, I believe that meritocracy is the only correct system that can value us. I knew what I was bringing to the table I was sitting at and that's how I was treated. Work, effort and contribution to progress are the values that I have always been guided by and that I promote as the head of the organization.
Can you share a specific accomplishment or project that is important for Croatia and you are particularly proud of in your recent career?
I believe the size of a project doesn't have to be proportional to the pride we feel when we do it. Every project well done has been my little victory that I'm proud of, regardless of the level of impact it has achieved. But the most complex project I led was last year's Euro introduction in Croatia. In addition to lasting over a year, it included every single process in the bank and a large number of teams working on it. In addition to the technical nature, this project was also a kind of stress test for the organization that we successfully passed.
What advice would you give to other women who aspire to leadership roles in the banking industry?
It's hard to give advice because what's good for me might not necessarily be good for others. Today, there are various tips on how to be successful and some might already be said to have turned into clichés, but I think two are applicable in every industry and in every position. Look at situations and tasks, even those that seem crazy at that moment, as an opportunity in which you will surely learn something. And don't take no for an answer lightly, because where there is a will there is a way.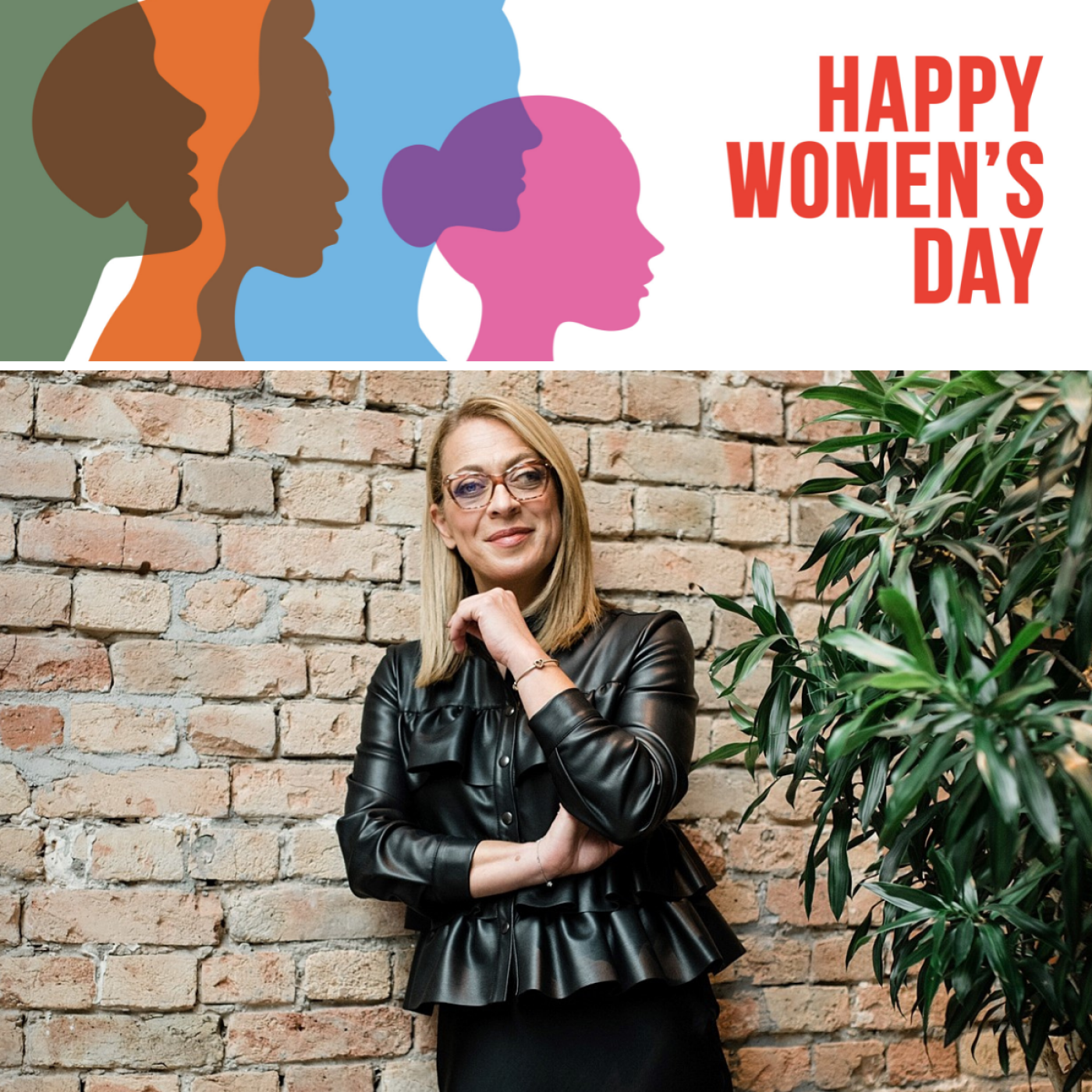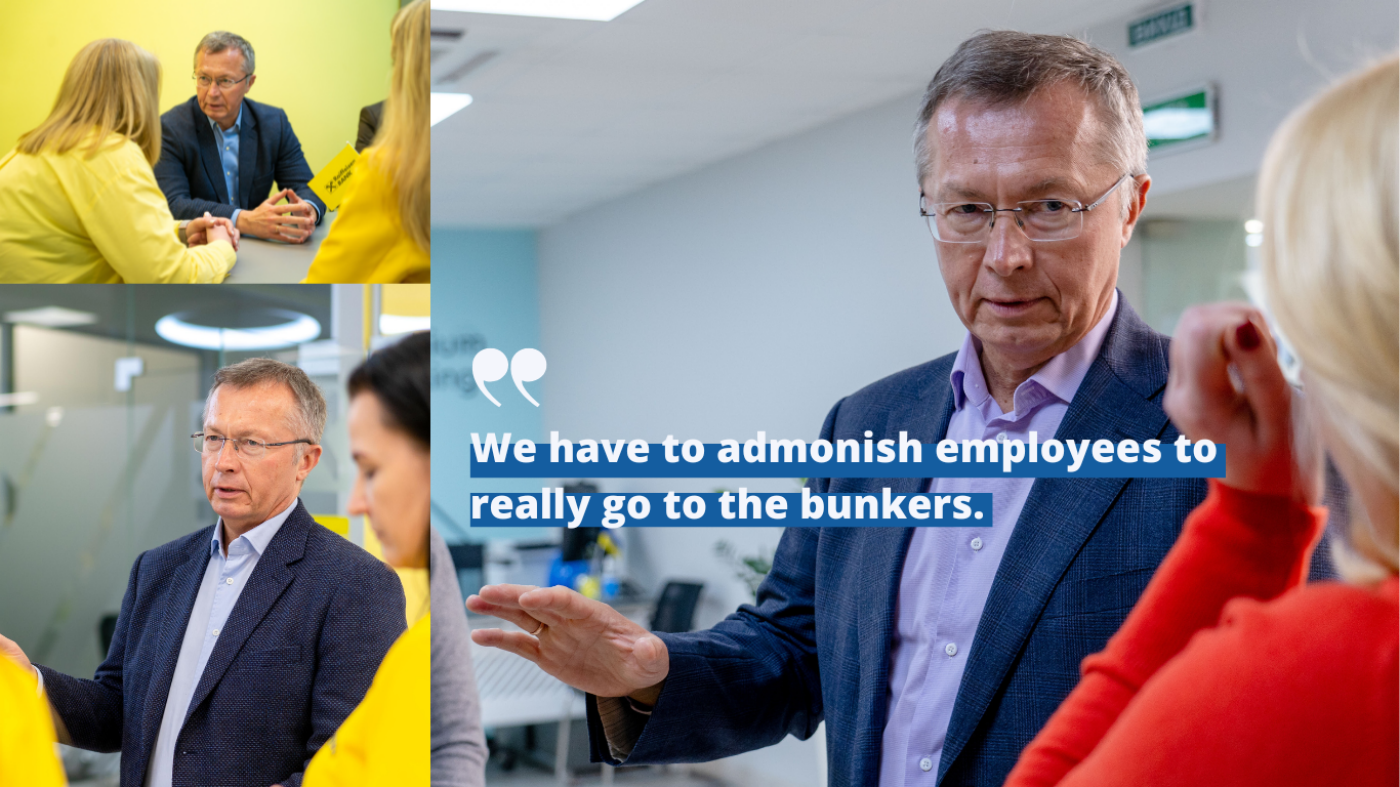 24.02.2023 - Interview with Oleksandr Pysaruk for Die Presse, 18th February 2023
"We have to admonish employees to really go to the bunkers",
Oleksandr Pysaruk
The employees of Raiffeisen Bank in Ukraine have kept the banking business running throughout. This is what its CEO Oleksandr Pysaruk talks about. After criticism of the RBI for its Russia subsidiary, he strikes a difficult balance between his role as RBI banker and Ukrainian.
Mr. Pysaruk, how did you experience the beginning of the war?
Oleksandr Pysaruk: The explosions woke me up. Boom. Boom. It was 5.45 am. I heard the planes flying over my house. My wife and two sons happened to be abroad for the school holidays. For me, as for most Ukrainians, it was a shock. No one thought it was really happening. We knew it could happen, but many thought it was too crazy. At six o'clock we had our first crisis meeting at the bank. We had five in total on 24 February 2022.
How did the first meeting go?
I and many others had already gained crisis experience in 2014 when Russia annexed Crimea. That was a huge wealth of experience. So it was: "It's unfortunate, but it's that time again. Let's get to work and use our experience to be able to survive in this particular environment." That was the attitude of the whole country. Ukrainians showed great resilience and so did the bank. There was no despair. We did not get emotional. We were very professional. So we set the tone for the whole bank. That helped not to sink into an emotional low, which can happen very easily during a war. And then you can't get out of it. I learned to pull myself out of it. If you fall down, you get up again.
What was the Crimean annexation like back then?
At that time I was still working as deputy governor of the Central Bank. It was similar, but the scale was different. We are in the biggest European war since 1945. This war is a mixture of the two world wars with the use of drones.
Did you have to fear for the safety of your staff?
Sure. The bombs are flying around. It's dangerous. I didn't have much time to think about my personal safety. My house is just outside Kiev. The bombs were not dropped too close. But everything was loud. But neither I nor my colleagues focused too much on that. Going to work helped us survive in that environment, away from a sense of duty and resilience. When you are busy working, you don't think about the danger. But as a bank, we feared for the lives of our employees from day one. In war, you have to make a trade-off between the safety of your staff and keeping your business going. Our staff know this. We are part of the critical infrastructure. We help the country fight the war. Closing the bank would be a big disruption.
How do you keep the business going?
In our first crisis meeting, we immediately decided the modus operandi. We decentralised the decision-making process for our approximately 400 branches. The branch manager and the regional manager each decide whether the respective branch is to be closed. Only afterwards does the management receive information about what the status quo was on the day. The units decide for themselves. They have to assess the situation on the spot. There is a similar procedure for cash deliveries to businesses. Often these go through combat zones. There is no ideal solution in all of this.
How many branches have had to close?
During the past twelve months, 70 to 80 per cent of the branches were open. Those that had to close were mostly in combat zones. Some were closed permanently because they belong to occupied or lost territories. In some areas, so many people fled that there was no business.
Have you been victims of cyberattacks?
Yes. We have probably survived the biggest cyberattacks in Ukrainian history. The bank fought them all off and had no operational disruptions. We invested in technology and IT security a year before the war. We were prepared. That was part of our contingency plan, in which IT played the main role. My advice to everyone is to take contingency planning seriously. Even if you think war will never break out, you have to prepare.
What is the daily work routine like?
The first six weeks we had many crisis meetings and had to adapt the emergency plan. For example, we lifted the data centre into a cloud. We managed that within only three months. After that, something like normality set in. This new normality now includes the air raid shelter. This applies predominantly to the war zones in the south and east of Ukraine. Since Russia started shooting at banks in October, we sometimes go to the air raid shelters several times a day. Only recently we spent six hours there. The alarm went off three times. It happens almost every day. At least two or three times a week Russia bombs us.
What is being done in the bunker?
Work is being done. We equipped the air raid shelters with wifi and office furniture. The staff take their laptops with them and then they hold their meetings and write emails there. We say it's normal business, but there's nothing normal about it. Everyone is very quiet. When the war is over, I don't know how we will get used to it again. When I'm in Vienna, I feel strange, I wait for the alarms.
What worries the staff the most?
The security of their lives, of course. Sometimes they also take it too lightly and we have to admonish them to really go into the bunkers. They get used to the danger. What is really difficult is not seeing the family. Many are separated from their wives and children. After twelve months, it's very hard. Also, when colleagues, friends or acquaintances die in the war, it's terrible for everyone.
How many staff members have died?
Four. 166 staff members have signed up for army service. One is wounded and one is missing.
What is it like meeting Russian colleagues?
Normally we don't talk very much with Russian colleagues. The banks operate completely separately from each other. Occasionally we see each other in Vienna. We handle it professionally. Not everyone in Ukraine could do that. There is a lot of frustration and anger. It is difficult. Many people have family in Russia. The different parties argue and shout at each other or stop talking to each other. I myself used to work in Moscow. I have ex-colleagues there. I don't talk to them. It is a tragedy. That doesn't mean I have lost respect for them. We had a great relationship.
What do you think of the diplomatic approach of the Ukrainian government?
There is a lot of debate about that. Some think it's too aggressive. I don't. Ukrainians are being bombed and killed. From the Ukrainian people's point of view, the government is doing a good job. We are fighting not only for our survival, but also for Europe. If Vladimir Putin is not stopped here, he will march on. We are very grateful for the support from all countries. The war consumes so much money and ammunition. Without this aid we would not survive.
And when the Ukrainian leadership criticises Raiffeisen?
I am a manager of the bank and I defend the interests of the bank. At the same time, I am Ukrainian. Professionally, I am trying to lead the bank through these difficult times. The RBI presence in Russia does not make our life easier here. That is no secret. As a Ukrainian, I understand the logic behind the campaign. It is not about Raiffeisen, but about many multinational companies including banks. The goal is to isolate Russia. And the longer the war lasts, the more aggressive this campaign will become.
How important are banks in the war?
Banks are the link to the global financial market. All Russian banks are sanctioned. The only ones that can carry out transactions are foreign banks.
What challenges do you expect?
When the war started, everyone was full of adrenaline and we wanted to prove it to ourselves. But now there is nothing left to prove. In the second year of the war, we have to persevere. It's like going through a dark tunnel where you can't see the light yet, and you have to go, go, go for who knows how long. That's what resilience means. This year is going to be so much more difficult than the last. We hope that the war will be over quickly. There is no doubt that we will win.
What was the most difficult moment for you personally?
During the first three months of the war, I had not seen my family. When I knocked on the door while visiting, my six-year-old son opened and just stared at me without recognising me. He thought I was someone who looked like his dad. My heart stopped. Then he finally said 'daddy'. That scared me. This is a sacrifice I make personally.

16.02.23 - One step closer to EU
On July 19, 2022, the first Intergovernmental Conferences for Albania and North Macedonia were held, paving the way for their membership in the European Union. After many years of waiting in the lobby, the two countries finally received the approval to officially open negotiations for EU membership. This process includes the absorption of the acquis in the national legal system, preparations for its implementation and the implementation of legal, political, economic, administrative, and other reforms necessary for the country to join the EU, also known as the criteria for membership.  Screening is the first step in the accession negotiation process, and it enables candidate countries to familiarize themselves with EU laws, standards and the obligations they entail. Screening has started with Ministry of Finance and Economy as it directs 13 chapters and 2 chapters with co-negotiation, out of 33 chapters in total, as well as the Economic Criterion.
Until now, several meetings have been held between negotiators of Albania and the European Commission related to different chapters. First and foremost, is Chapter 32 on Financial Control and Economic Criteria. These meetings served as a guide for the bilateral meetings that took place in January 2023, where Albania was required to present the level of alignment of the implementation of its legislation with the acquis of the European Union, as well as its plans and strategies for this purpose.
Although talks between Albania and the EU have already begun with the chapter screening, actual membership is still likely years away.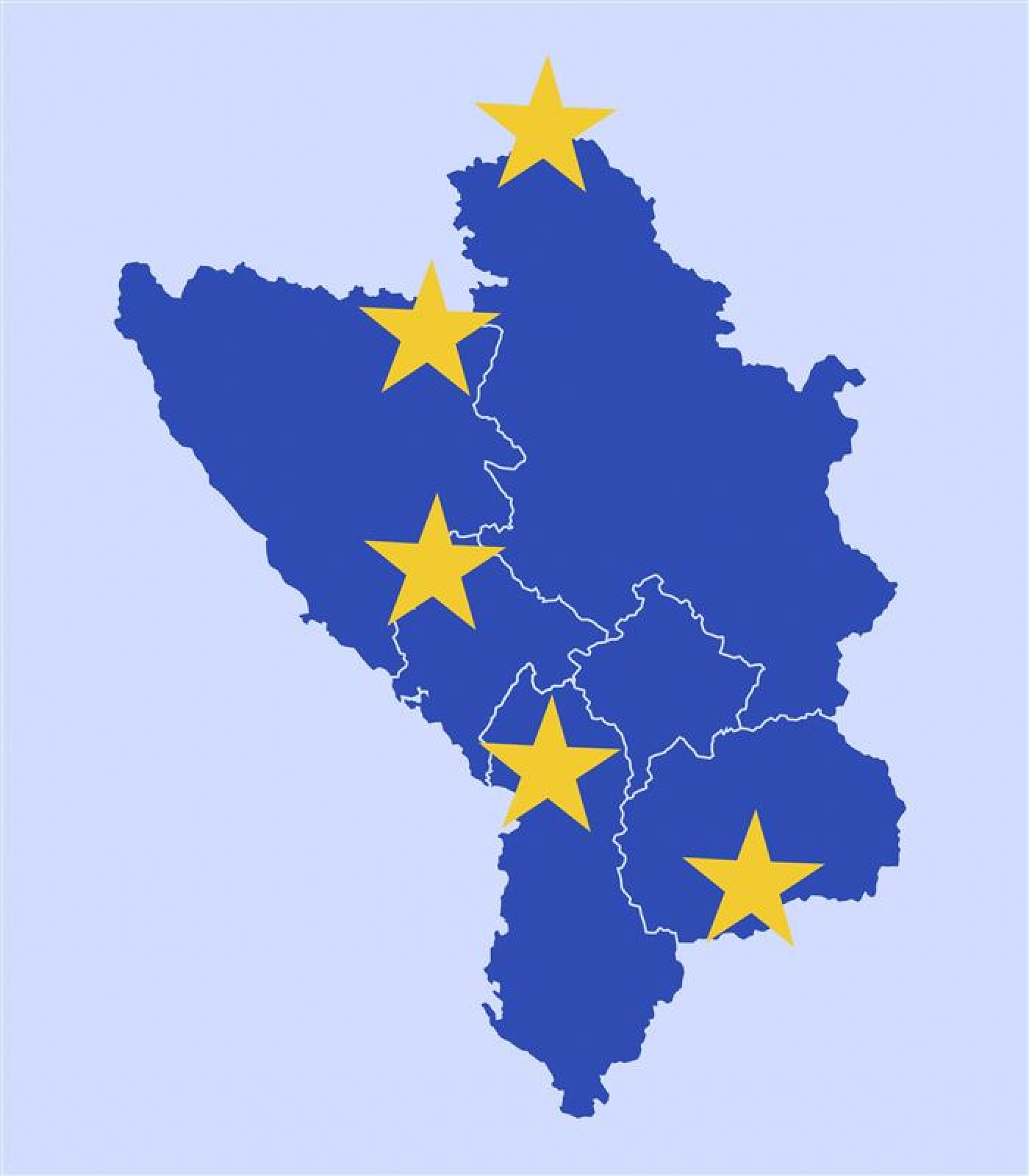 03.02.23 - Good news for European relations!
The relations between Members of the European Parliament, Austria and Kosovo are at a very high level as demonstrated by the recent visit by the Kosovo Austrian Friends Delegation. The delegation included Lukas Mandl, Member of the European Parliament, founder and president of the Austria-Kosovo Friendship Association, Christoph Weidinger, ambassador of Austria in Kosovo, Friedhelm Frischenschlager, former Minister of Defense of Austria, as well as the deputies in Parliament of Austria, Hannes Taborsky and Helmut Brandstätter. The support provided by Austria has been invaluable and Kosovo considers Austria as an important partner.
In the light of the terrible war in Ukraine a normalization of the relations between countries in the Western Balkans are welcomed. Regardless of the efforts of the EU and the US to promote dialogue between these countries, there is still no final agreement between the parties. As such, the EU is intensively
trying to facilitate solutions to be mutually accepted.
In another development that brings Kosovo closer to EU, its members reached a consensus that visa liberalization for Kosovo will enter into force on January 1, 2024. Now, it is expected that the European Parliament will vote on this issue soon. This is another milestone reached by Kosovo in its long voyage towards the European family. It comes after improvements in the last year in the ranking of rule of law, freedom of speech and elections organized smoothly and recognized as free and fair by all parties, a rarity in this corner of Europe.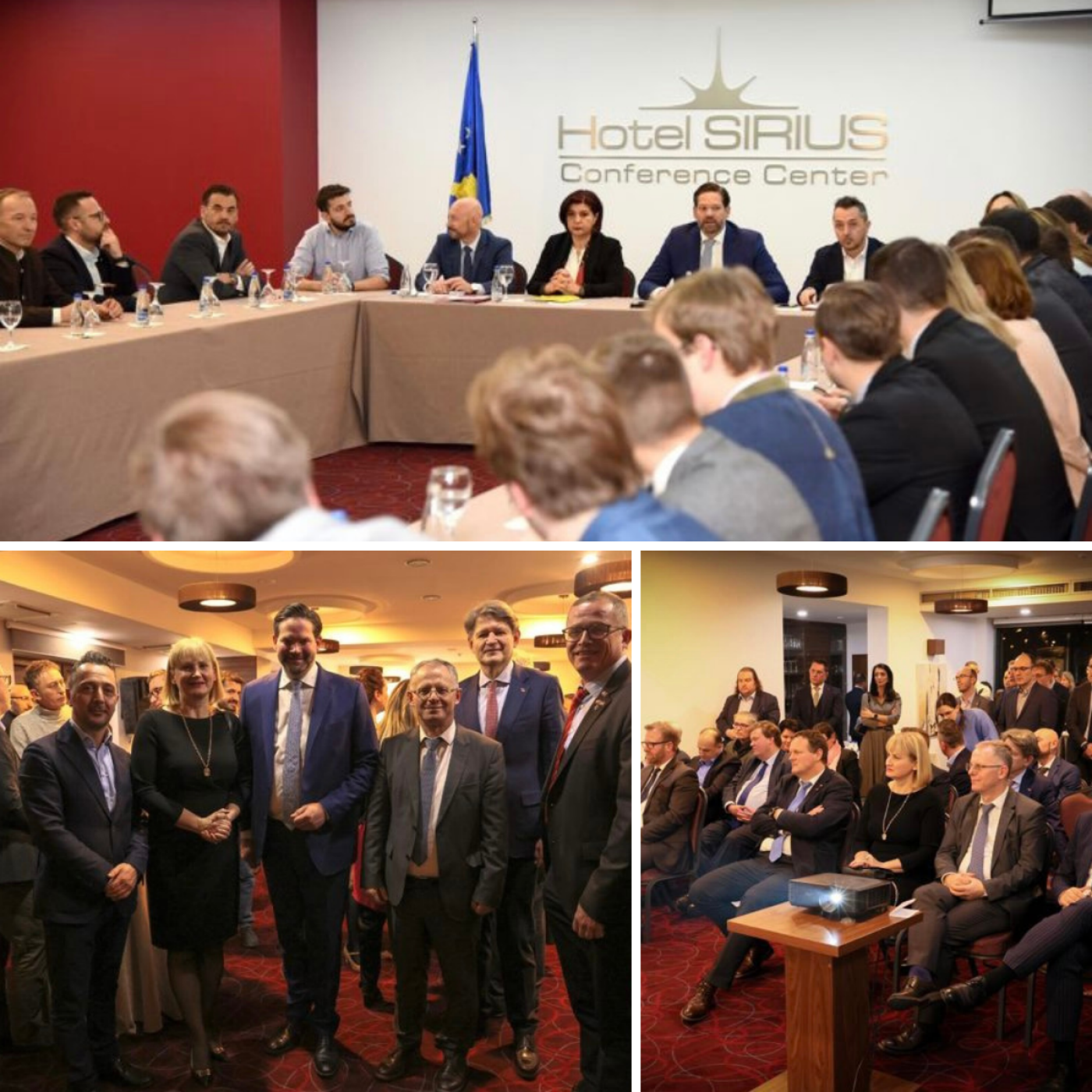 08.11.2022 - Bosnia and Herzegovina to finally get the Candidacy Country status in December 2022?
The European Commission (EC) President Ursula von der Leyen urged Bosnian leaders on Friday, 28 October, to bring the country closer to membership of the European Union, after the bloc's executive arm recommended it be granted EU
candidate status this June. The latter is based on the understanding that the country improved democracy, human rights and other issues, set out in 14 key priorities by the EC in 2019. The country has been on the EU waiting list for nearly two decades and applied to join in 2016.
On October 12th, the EC published a report and proposal for the European Council recommending candidacy status for EU membership for B&H based on the condition that BH institutions intensify the work specified in eight priorities including the focus on judicial reform, the prevention of conflicts of interests, and media freedom. 
Granting candidate status to BH followed after strengthening the international community's presence in BH, leading to a de-escalation of the heated political crisis aimed at weakening the state-level central government. Visible positive developments in the country's legal framework improvement and transparency in the Election law changes, followed by the Public Procurement law adoption and recent announcements on the State Property law changes. 
In conclusion, this proposal is a very positive sign for the country and its people, who continue to support EU integration, which was finally positively evaluated by the European Commission through its recommendation to grant the country candidate status in December 2022.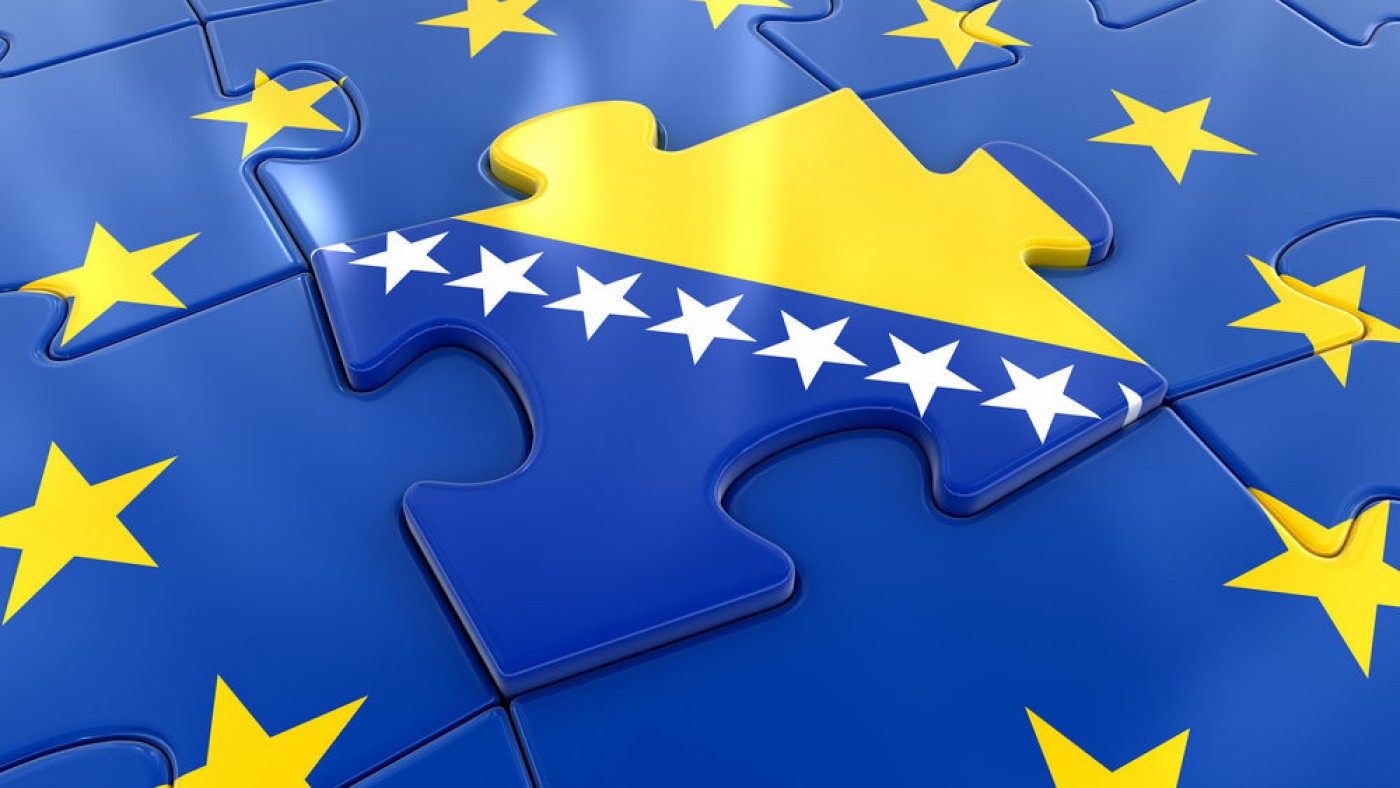 27.09.2022 - Facilitation of remittances to Ukraine
The war in Ukraine has triggered a major humanitarian crisis, forcing more than 4 million Ukrainians to leave their home. Today, EU- Commissioner Mairead McGuinness invited stake holders to Brussels, including Oleksii Shaban, Deputy-Governor of the National Bank of Ukraine, Alexandra Jour-Schroeder, Deputy-Director General of DG FISMA, Jean Pesme of the World Bank and Szymon Mitoraj, Deputy Chairman of the Management Board of Raiffeisen Bank Ukraine to sign a joint statement related to remittances.
 
The signatories agreed to decrease remittance fees and converge towards the established target set at 3% in the Sustainable Development Goals and G20 Roadmap on cross-border payments. Further signatories will lower total fees on a voluntary basis for the duration of the war and ,consequently, disclose total fees, including transfer fees and the foreign exchange margin applied over the euro or hryvnias exchange rates.
 
This initiative to lower the cost of sending remittances to people in Ukraine is one of many humanitarian efforts taken by the European finance sector in light of the terrible situation in Ukraine. This Joint Statement remains open for all EU and Ukrainian money transfer operators willing to sign at any time.
#StandWithUkraine.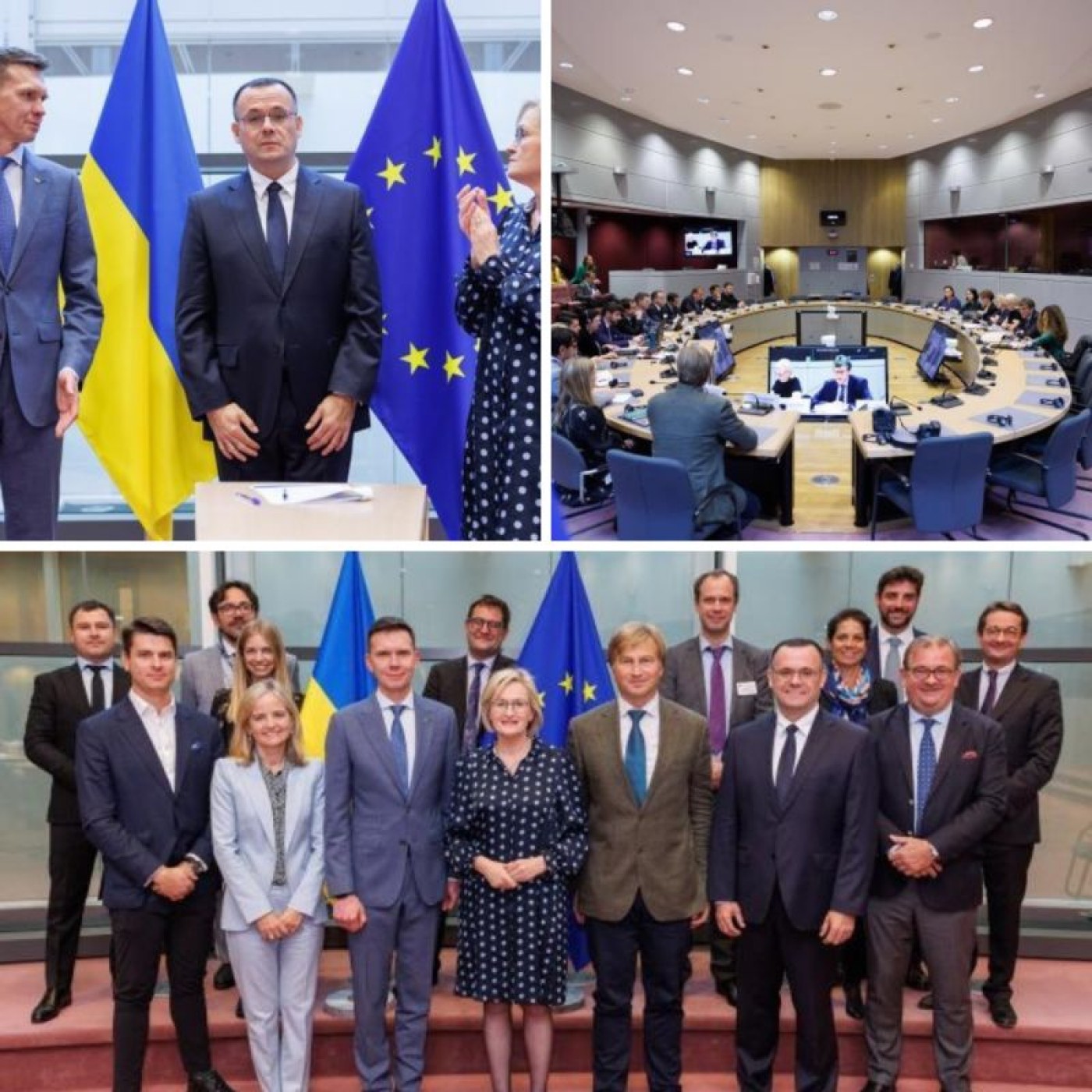 08.09.2022 - RBI at EUROFI 2022
22 years ago, EUROFI was created to promote the strengthening and integration of European financial markets by combining analytical rigor, diverse inputs, and informal interaction between representatives of the public and private sector. These days, moving the regulatory debate forward in an objective and open manner may be more important than ever. So once again, the key stakeholders working on policy in the financial sector gather in Prague for Eurofi 2022.
Objects of discussion include how to address inflation and the impact on economic growth resulting from the Ukraine conflict. Further, the necessity to revise current regulation of the financial sector in light of challenges posed by digitalization will be explored. Finally, RBI aims to exchange views with stakeholders on how to foster investment in the green and digital transitions.
Thanks to all participants for this already fruitful Eurofi 2022. Europe will weather the crises once again and come out more resilient and prosperous than before.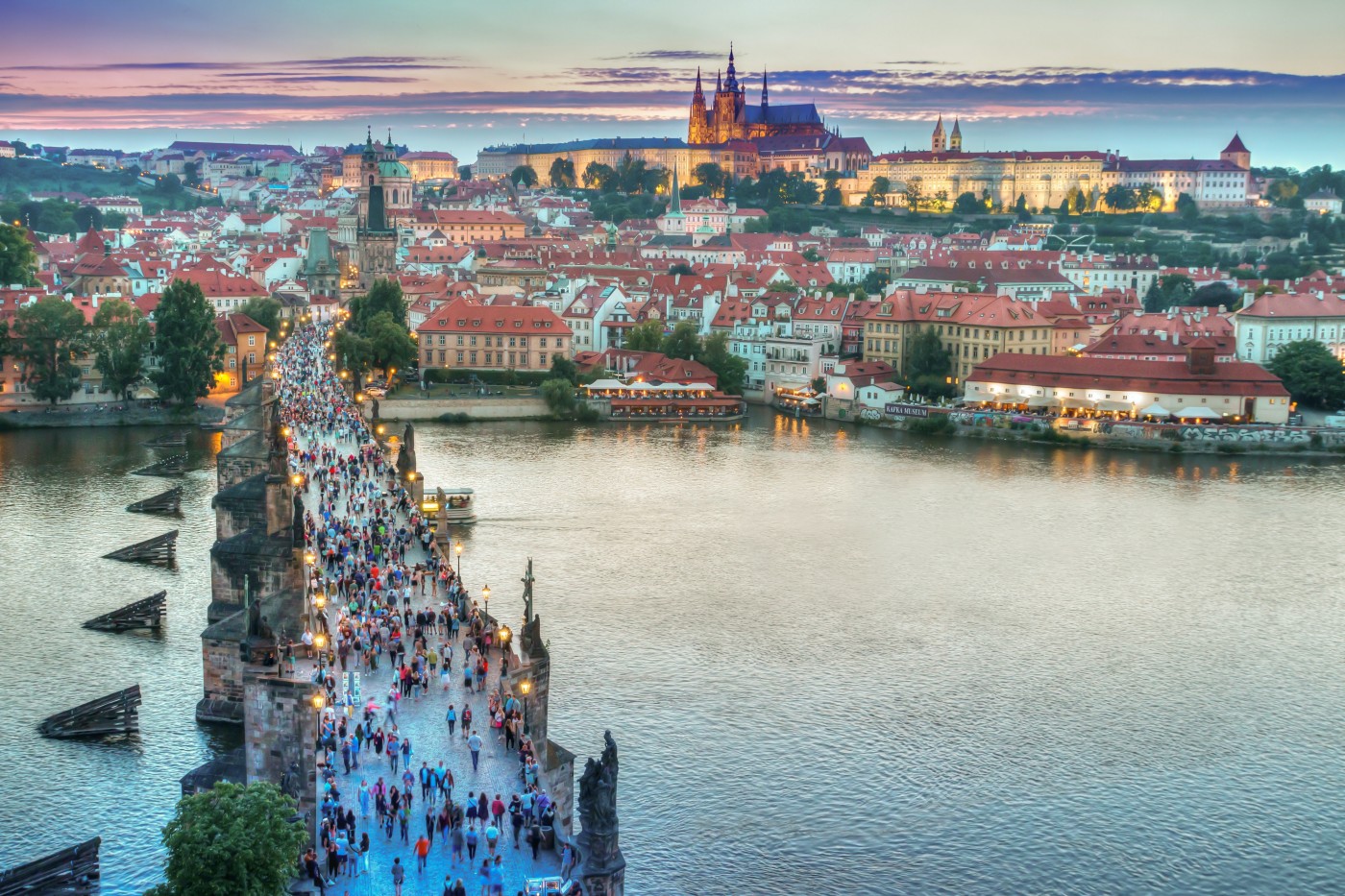 31.08.2022 - In a new world order of geoeconomics and geopolitics, what is Central, Eastern and Southeastern Europe's role? 
At the European Forum Alpbach 2022, Raiffeisen Bank International AG's CEO Johann Strobl, Montenegro's deputy prime minister Jovana Marović and Wolf Heinrich Reuter, advisor to the German finance minister, discussed the future of the region in a global context, its economic opportunities, and risks as well as the role of financial institutions. Even though current and past crises have demanded much of us all, it is imperative to use current crises and challenges as an impulse for evolution. Ambitious measures need to be taken in a timely manner and the culture of short-termism must be replaced by sustainability.
 
Given the limited means to deal with crises, we need to step up efforts to bring public and corporate decision makers closer together. We need a sound and reliable economic policy framework that makes space for innovation, facilitates business activities, triggers private and public investment to secure and create jobs, finance the social system, thus delivering on the promise of prosperity. This needs to be based on sound finances, and cannot be achieved sustainably without structural reforms for greater competitiveness.
 
As Dr. Strobl stated ,,we are just at the beginning of a lot changes. The EU needs to have a big reform to transform into a union of 30+ member states". Consequently, panelists call to action: If ambitious measures are not taken promptly, the consequences of current crises will continue to affect us in the long term. Central, Eastern- and Southeastern Europe with their great brain and economic potential can and must play a crucial role!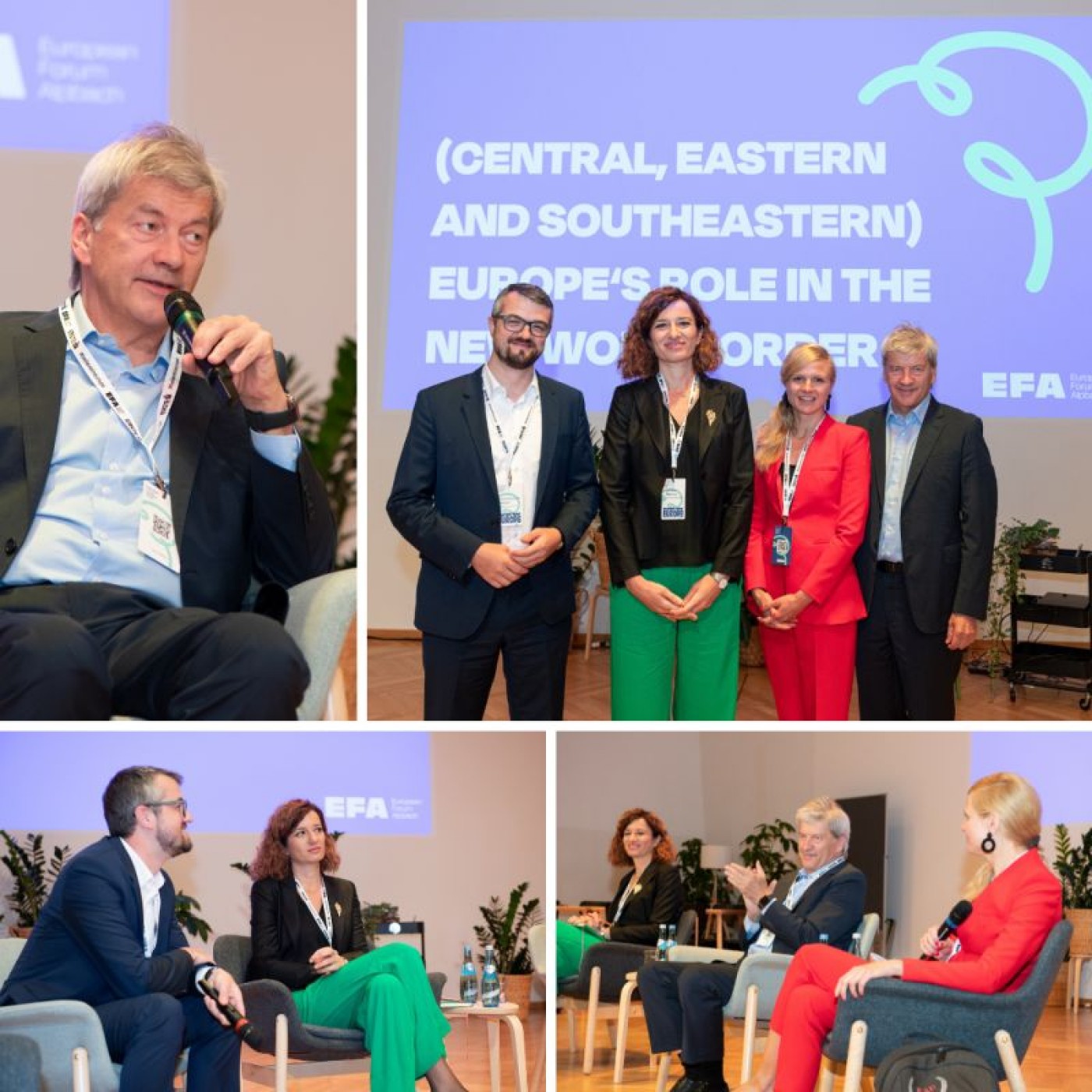 24.08.2022 - Panel on managing the future
Risk Management is all about managing the future. These days, companies and institutions are confronted with risks on a daily basis. Hence, one could say that there is but one golden rule: preparation is key. Still, whether and how European business ventures deal with these risks is often very subjective.
 
On a hike through Alpbach' s mesmerizing scenery, a panel of company representatives, academics and politicians presented methodological tools to deal with risks in supply chain management, taking into account different regions and sectors. Raiffeisen Bank International AG's Chief Risk Officer Hannes Mösenbacher alongside with Minister Martin Kocher, Heiko Borchert and Rodolphe De Campos provided insights into the risk management of leading companies and their preparations for unpredictable scenarios. 
 
The panel concluded that by having a continuous and disciplined risk management strategy, leaders can respond proactively rather than reactively to a crisis and thus enhance the resilience of their business and clients. Thanks to all participants and for this fascinating exchange and thanks to Nadja Bernhard for moderating this pleasant afternoon.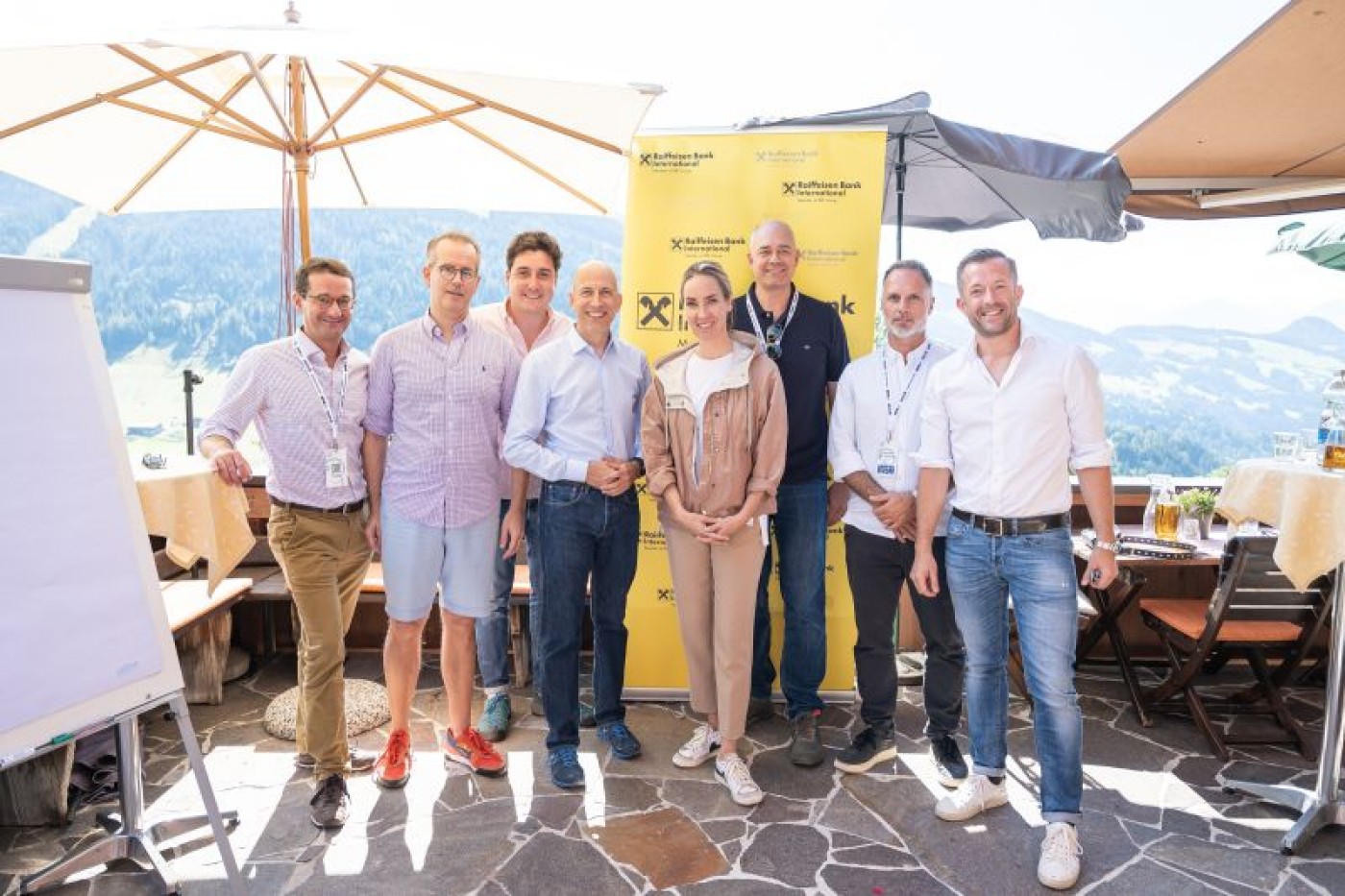 23.08.2022 - RBI holds Chat with scholarship holders
The exchange with students from all over Europe is the very core of EFA. Back in 1945, the European Forum Alpbach was created as an intergenerational platform of discussion, where the continent's leading political, cultural, scientific thinkers could develop an outline for a united Europe.
As the crises we face, from the pandemic to war and sky-rocketing inflation hit our youth particularly hard, it is a priority for Raiffeisen Bank International AG to engage with our scholarship holders and, surely, the future leaders of Europe.
This year, RBI provided three young, bright minds with the opportunity to take part in Alpbach. Our Chief Risk Officer, Mr. Hannes Mösenbacher, invited them, and other students, to a discussion of RBI's role in Europe and the current struggles and opportunities in the Central- and Eastern European financial sector.
On behalf of RBI Group, we thank all who joined us for this lively discussion and for the interesting questions. Enjoy your stay!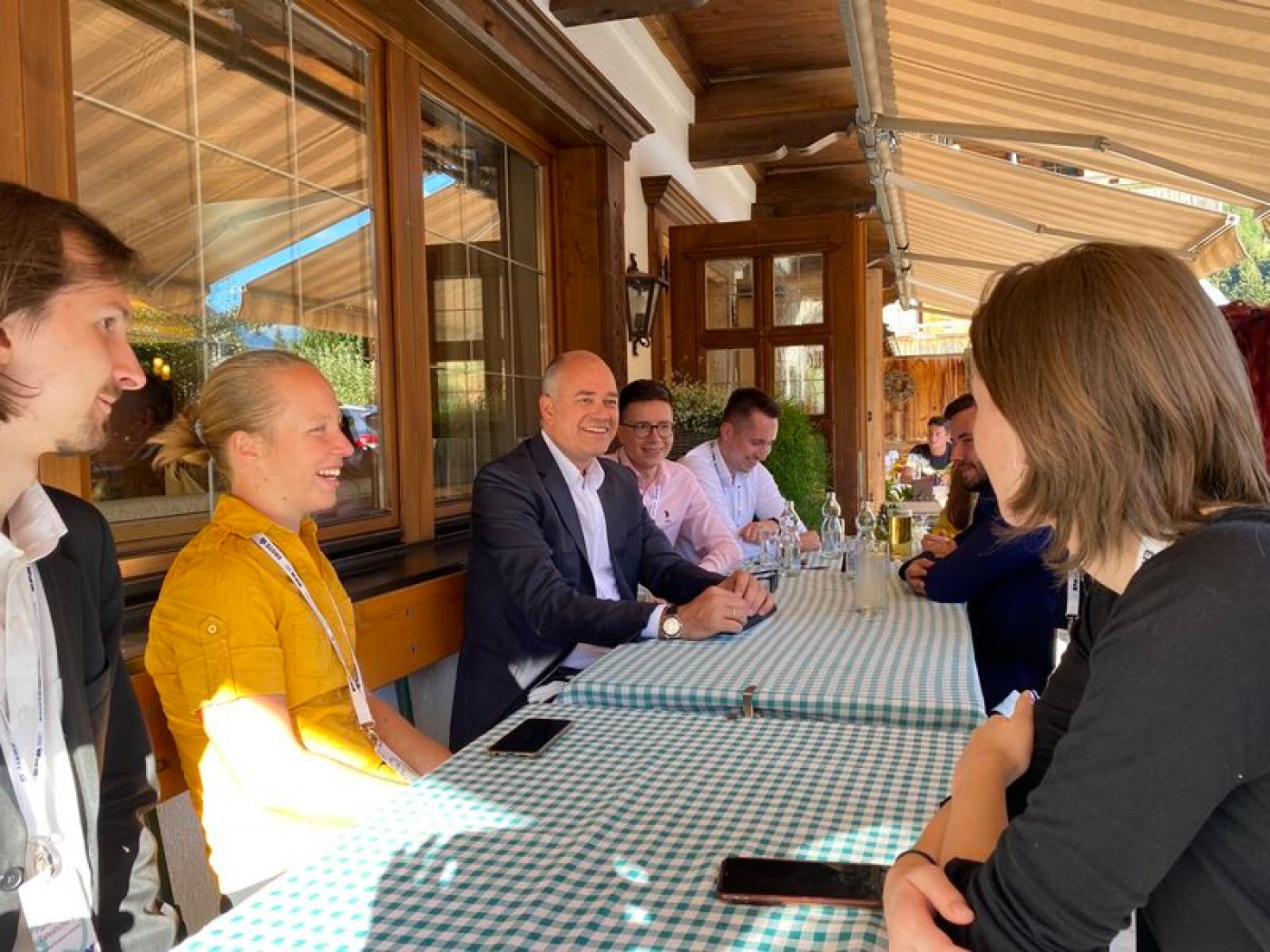 23.08.2022 - RBI goes to European Forum Alpbach
Once again, around 5,000 students, young professionals and change-makers from academia, politics, economics, culture, and civil society from 70 nations gather in Alpbach, Tyrol, to think ahead, talk and walk together and forge a great vision for The New Europe.
After World War II, it was the desire for a sense of community and peace what inspired young people to found the European Forum Alpbach. As Europe is currently facing crises on multiple ends, it is more important than ever that great voices and minds from different parts of Europe convene to debate solutions to the challenges Europe is facing in Security, Climate, Innovation, Democracy and Rule of Law.
As a leading banking group in Central and Eastern Europe, RBI is especially interested in discussing the major economic and financial consequences of current crises and explore how to further develop Europe into a vibrant capital market and the digital economy of the 21st century. We look forward to a great week!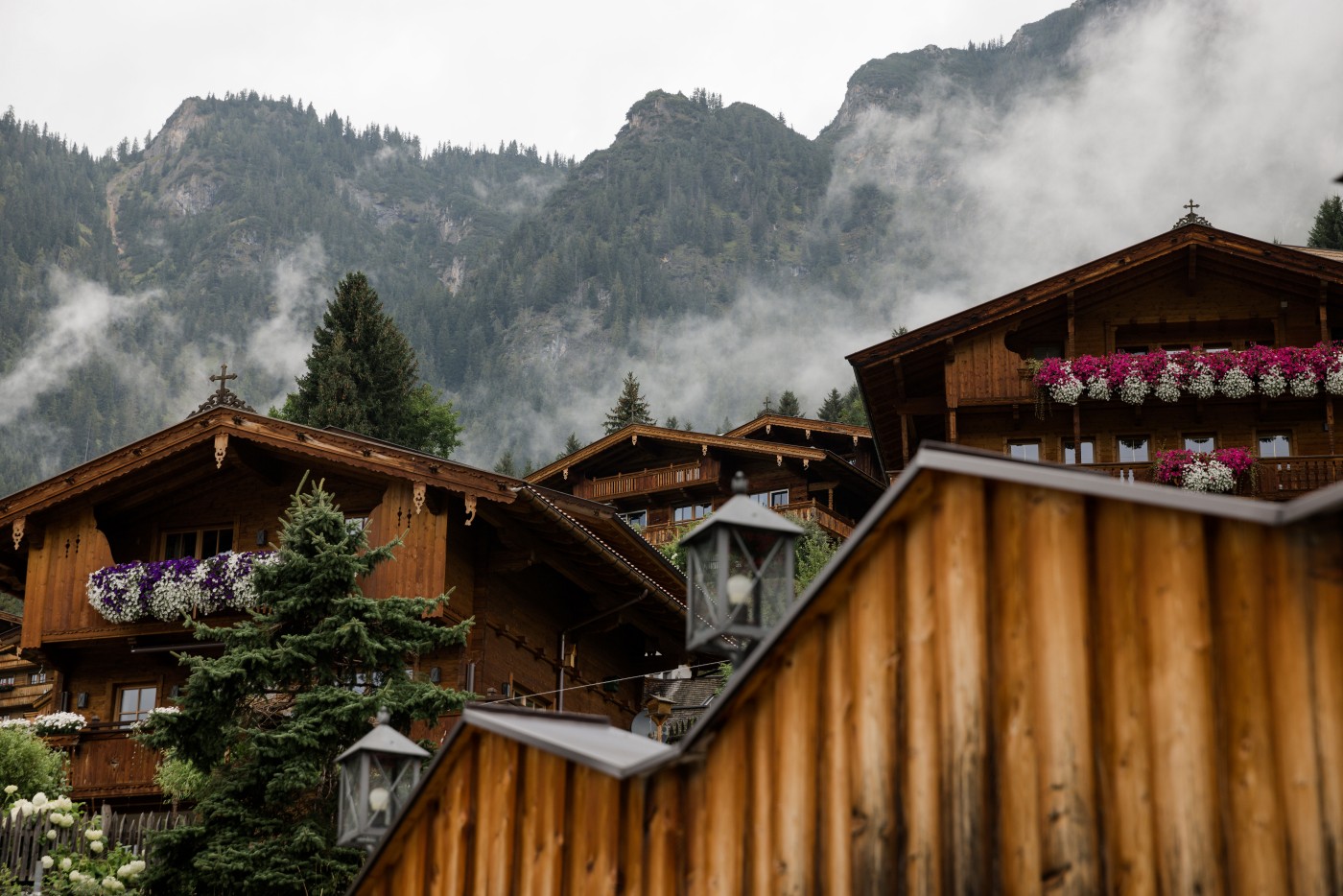 19.07.2022 - The EU opened accession negotiations with Albania
Since Albania was granted candidate status back in June 2014 a lot of time has passed. To be specific 8 years, 97 months, 421 weeks, and 2948 days. Not that we at RBI have been keeping count.
RBI has always been a vocal advocate for European Integration by engaging with representatives of EU institutions and civil society. Further, as Raiffeisen Bank International AG has been active in Albania since 2004 and currently employs about 1265 people who cater to over 480.000 clients at 74 branches, the news was well-received.
But this is also big moment for the EU and its relations with the Western Balkan region. The council's landmark decision is a direct result of Albania's relentless determination to advance the reform agenda and is an important contribution to restoring trust of Western Balkan countries in the long-stalled EU-integration process.
But be aware, this is not a happy end to a long story, but a happy beginning of common future and only the first step in integrating all Western Balkan countries into the EU. Although the road ahead may be long and not always easy, you can be certain that RBI will be there every step of the way.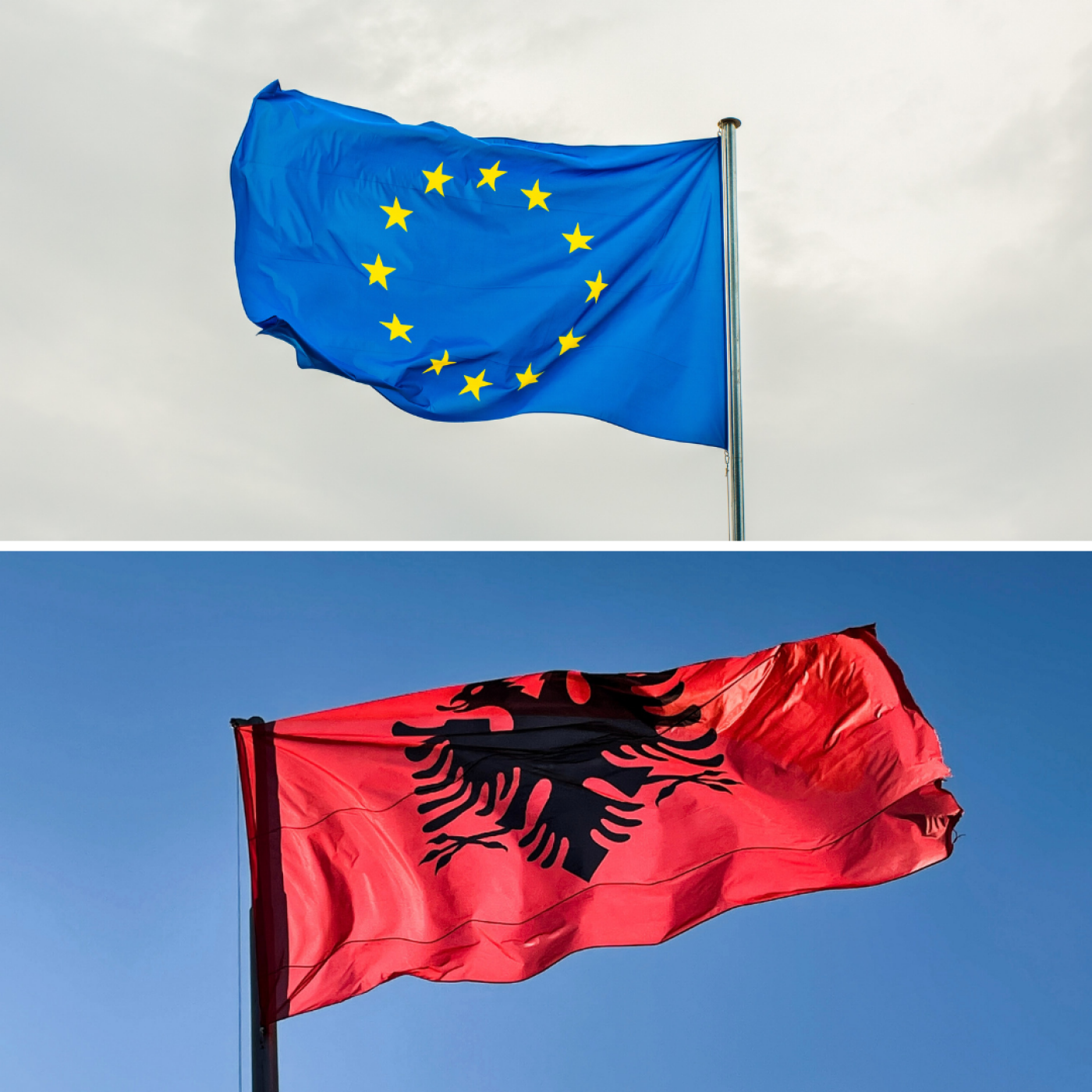 15.07-17.07.2022 - Schwarzenberg Retreat 2022: The Future of Green Finance
Friends of Green Finance from the business, research and the political community followed Prof. Dr. Martin Selmayr's invitation to Schwarzenberg to discuss how to mobilize private capital for decarbonizing the economy. RBI's CEO Johann Strobl, the EU-Commissioners Mairead McGuinness and Johannes Hahn, MEPs Claudia Gamon and Rasmus Adresen and Minister Leonore Gewessler, discussed how to remodel our economies towards greater sustainability. 
 
ESG investments have moved from the periphery to the mainstream, appealing to a broad range of investors. However, for ESG to be an effective tool through which the financial sector can contribute to an environmentally and socially beneficial development of the world, we need governments and regulators to create right framework conditions. This includes for instance applying crafting reliable, yet less complex regulation.
To avoid unnecessary regulatory fragmentation that may have negative consequences, European legislation including the Corporate Sustainability Reporting directive (CSRD) shall contribute to the process of convergence of sustainability reporting standards, reduce the risk of inconsistent reporting both globally and within the EU and avoid disproportionate administrative burden.
With regards to the European Single Access Point (ESAP) it is of utmost importance not to impose any undue types of data reporting requirements on European companies. Well-structured metadata will make it possible to extract and compare information, increase the visibility of the EU companies, and help to increase the refinancing of the green transition.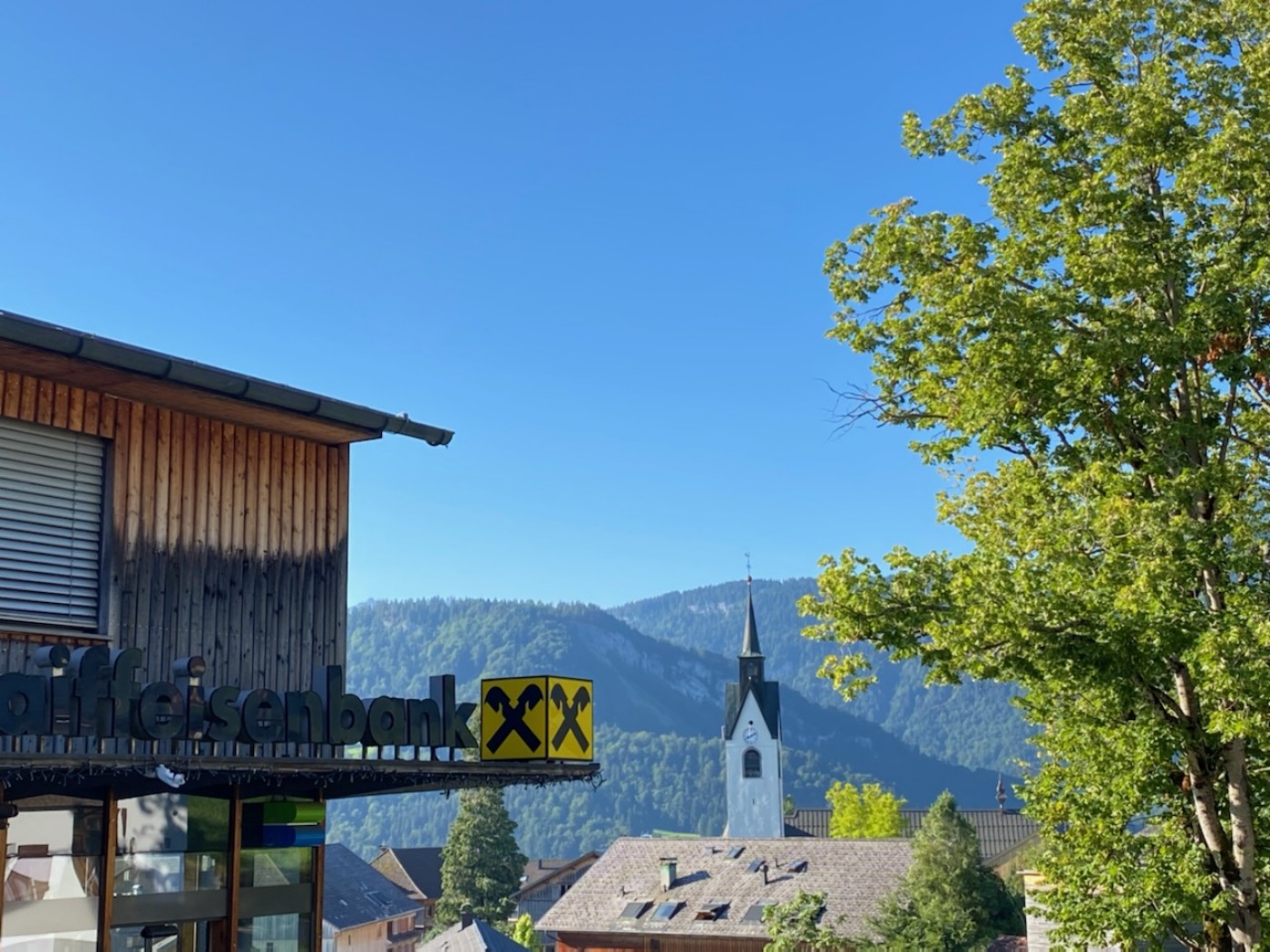 12.07.2022 - European Council approves Croatia's accession to the Eurozone

Today, the Council adopted the final three legal acts that are required to enable Croatia to introduce the euro on 1 January 2023.
A Council decision on the adoption by Croatia of
the euro on 1 January 2023.

A Council regulation as regards the introduction
of the euro in Croatia.

A Council regulation as regards the conversion
rate to the euro for Croatia. The exchange rate will be set at 7.53450 kuna per 1 euro. This corresponds to the current central rate of the Kuna in the exchange rate mechanism (ERM II).
With the Council of the European Union's approval, Croatia will become the 20th member of the Eurozone!
After years of hard work, difficult intuitional reforms and despite the challenges of the COVID-19 pandemic, Croatia fulfilled all the Euro-criteria and strengthened its economy. It is for the tireless efforts of Croatia over the past several years that the republic is finally deemed ready to join the Eurozone.
Raiffeisen Bank International AG read Croatia's accession to the single currency as a much-needed sign of life of the European integration process, especially with regards to EU-Enlargement in the Western Balkans.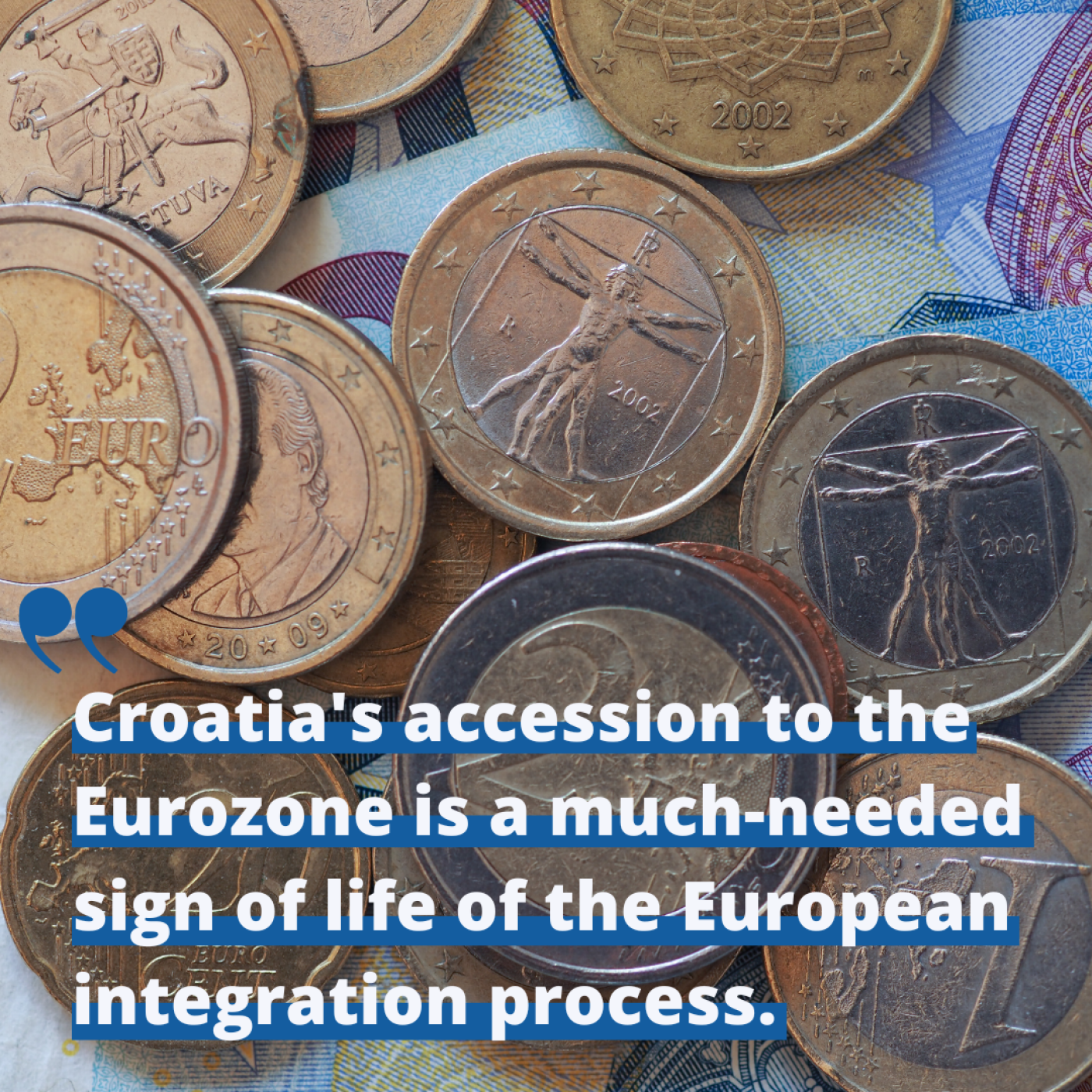 01.07.2022 - Czech Republic takes over Council Presidency
Today, the Czech Republic takes over the presidency of the Council of the European Union. For the next 6 months, the central European country defines the agenda and priorities of the Council and thereby drives forward its ambitious agenda.
Raiffeisen Bank International AG is pleased that a more effective approach to combating money laundering and terrorist financing was declared a priority by Prague. Further, the Czech Republic committed to promote the stability of financial markets and adequate consumer protection. A key topic to follow will be the European Union's future relations with the Western Balkans!
RBI has a special connection to the Czech Republic, as we have been operating
in the Czech Republic since 1993 and are currently the 5th largest bank in the
market with 3,000 employees serving approximately 1,7 million clients.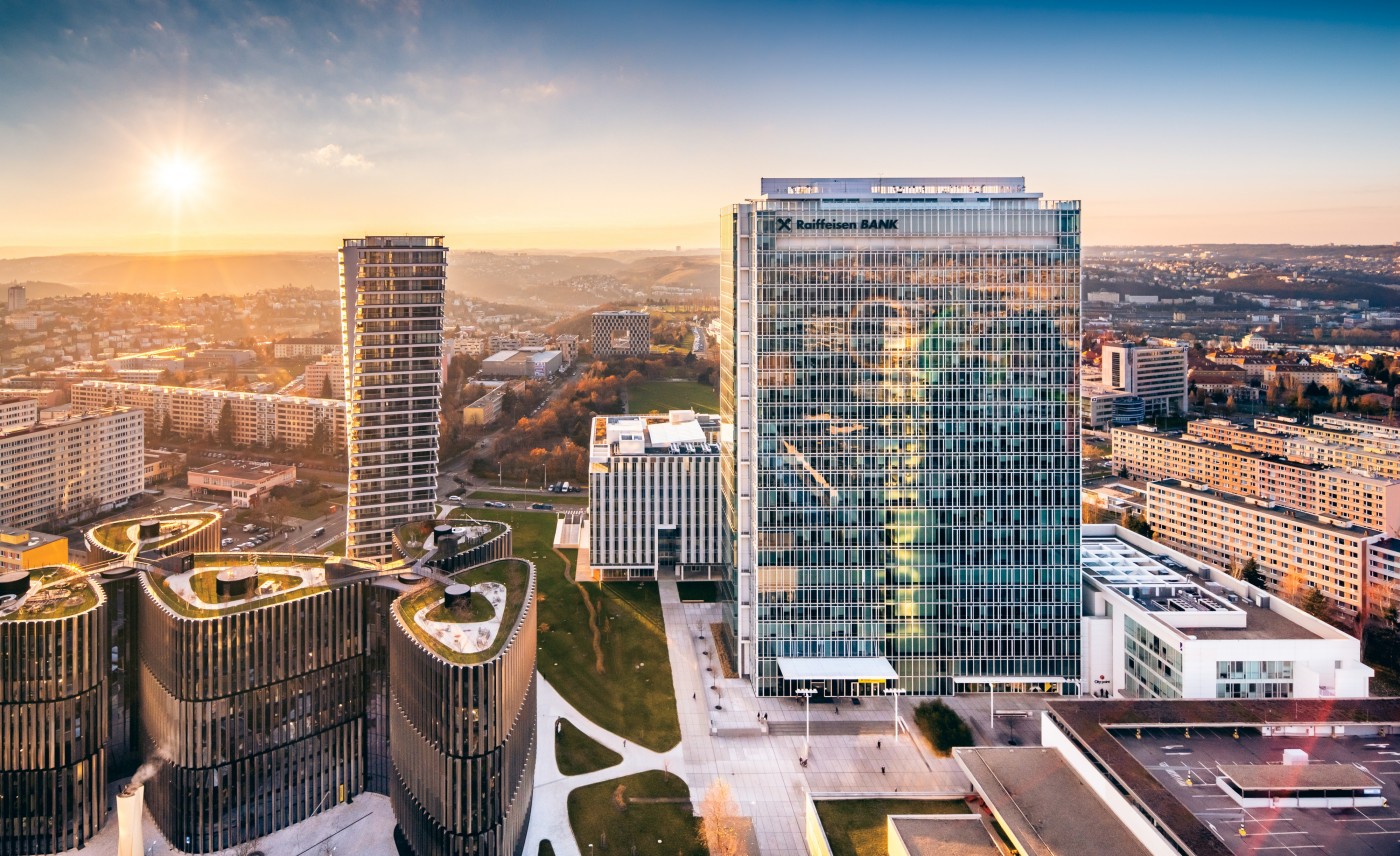 28.06.2022 - Forum on Protecting and Facilitating Investment in the Single Market

Europe's Single Market and its businesses need more private investment and private investment cannot  fully unfold its potential without legal certainty. 
RBI welcomes today's European Commission's forum on protecting and facilitating investment in the Single Market. Yet, investors within the EU are still disadvantaged compared to investments from outside the EU. 
It's really time to act! For years, private business and the investment community provide proposals for sound solutions, produce research studies, provide evidence and arguments. Yet, the European Commission is not willing to propose legislation to improve legal certainty for businesses and private investment activities within the Union.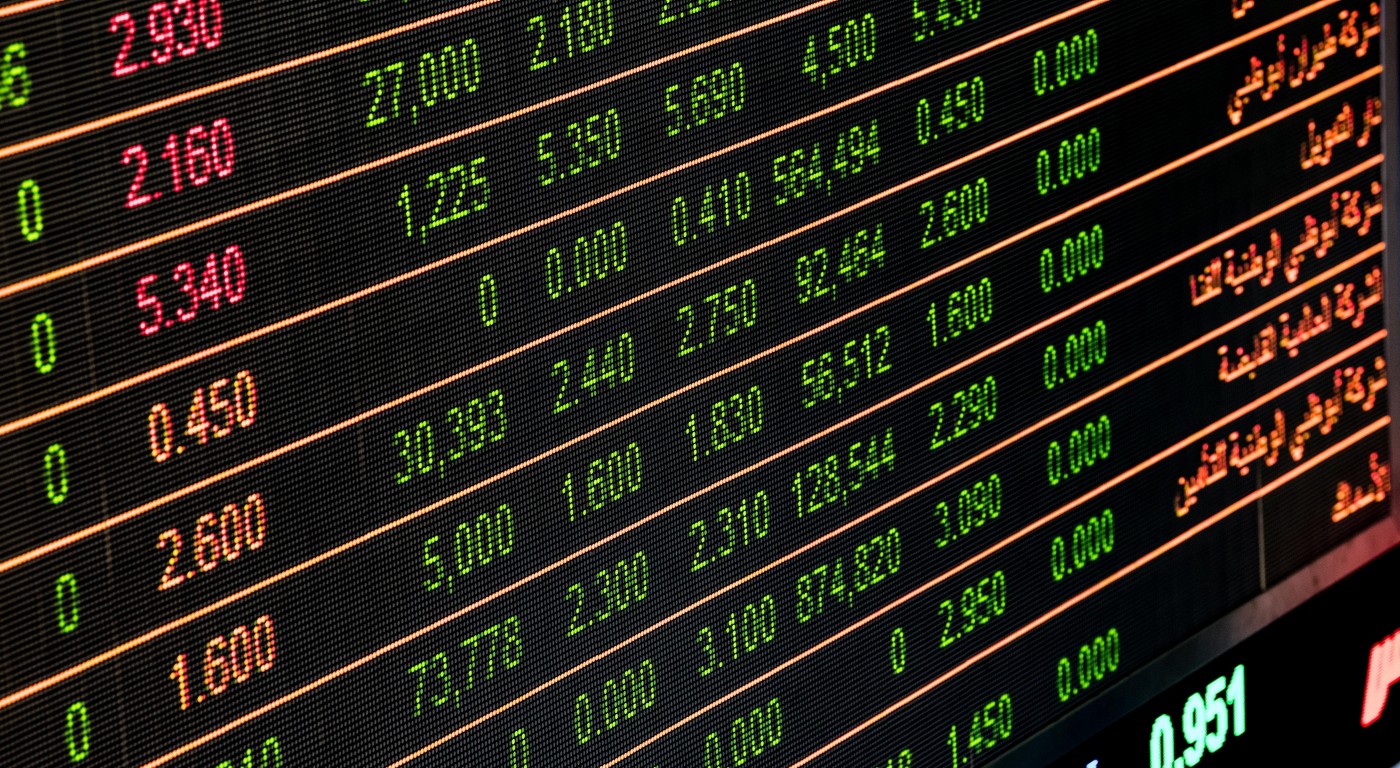 24.06.2022 - Eurogroup agrees to advance cross border collaboration in the banking sector. 
The Eurogroup pledges to strengthen the EU banking resolution framework and prioritizing the harmonization of national deposit guarantee schemes. This is a further step torwards advancing the Banking Union.
The EU Commission was asked to propose a revision of EU banking resolution law in early 2023, which may extend the scope of application to small or medium-sized banks, a uniform use of deposit guarantee funds in the event of resolution and a harmonization of national insolvency regimes. Importantly, this exercise shall take the characteristics of institutional protection schemes (IPS) into account. Finally, the "public interest test" in resolution law shall be harmonized.
While Raiffeisen Bank International AG welcomes the process that was launched, important elements of the Banking Union should be addressed soon, including home-host issues! Unjustifiable requirements must not hamper financing growth and innovation. Capital and liquidity should be allowed to flow more efficiently
within cross border banking groups in the Union.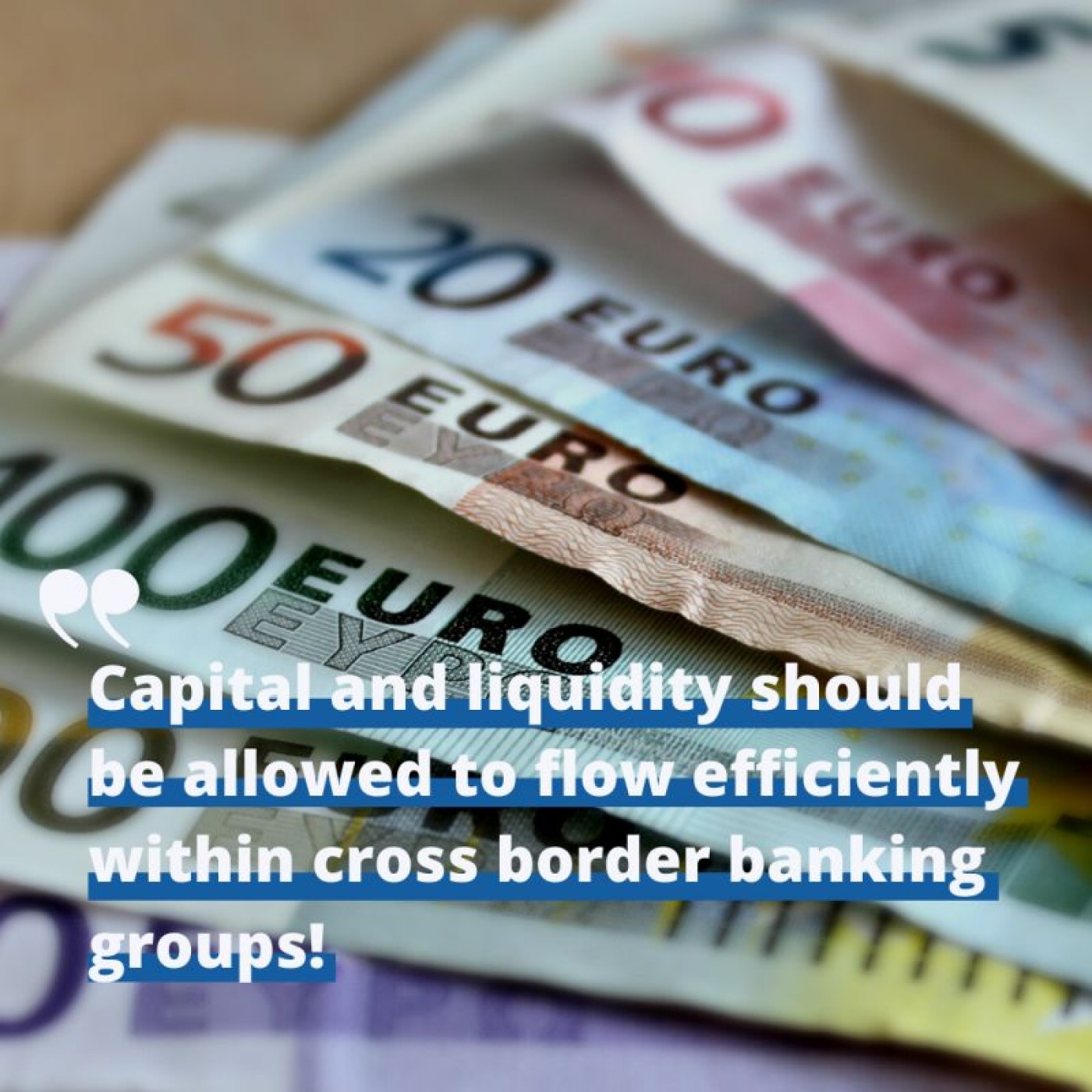 03.06.2022 - RBI at GLOBSEC2022
The Danube Tech Valley Initiative was officially launched as part of the GLOBSEC2022 Bratislava Forum. In honor of this day, leaders from business and politics convened to outline possible roadmaps toward building an innovation-driven economy within the Danube Valley and receive input from a broad array of high-level stakeholders.
There are ambitious founders and visionary start-ups all over Europe longing to change our lives for the better and provide solutions for the key-challenges of our time. However, we need to create a supportive system that promotes their entrepreneurial spirit if we want these young innovators to have an impact on society as a whole.
RBI sees great potential in the Danube Valley to come out of the COVID-19 pandemic and the turbulence brought along by the war in Ukraine as a hotbed for innovation and transnational collaboration, especially in the fields of STEMs, green and cleantech, cybersecurity, and e-mobility. The Danube Tech Valley Initiative is a great opportunity for the CEE Region, especially the Western Balkans, to be at the forefront of innovation and entrepreneurship. 
17.05.2022 - RBI at the Brussels Economic Forum 2022
How can we render the European economy carbon-neutral? How can we build an innovative digital economy for the future? And how can we ensure that no one is left behind in the process? These are just some of the questions European and international policymakers, academics, civil society, and business leaders asked themselves this week at the Brussels Economic Forum.
And since 2022 is the European Year of Youth, the Brussels Economic Forum laid a special focus on exploring how we can render the post-crises economy future proof.
Attendees were joined by US Secretary of the Treasury Janet Yellen and Executive Vice President of the European Commission Valdis Dombrovskis, in discussing the role of sustainable finance in accelerating the green transition, whether public finance models are sufficient to meet the challenges of our times, and Europe's role in the New World Order.