27.09.2022 - Finance industry initiates further humanitarian efforts
:

Roundtable on facilitation of remittances to Ukraine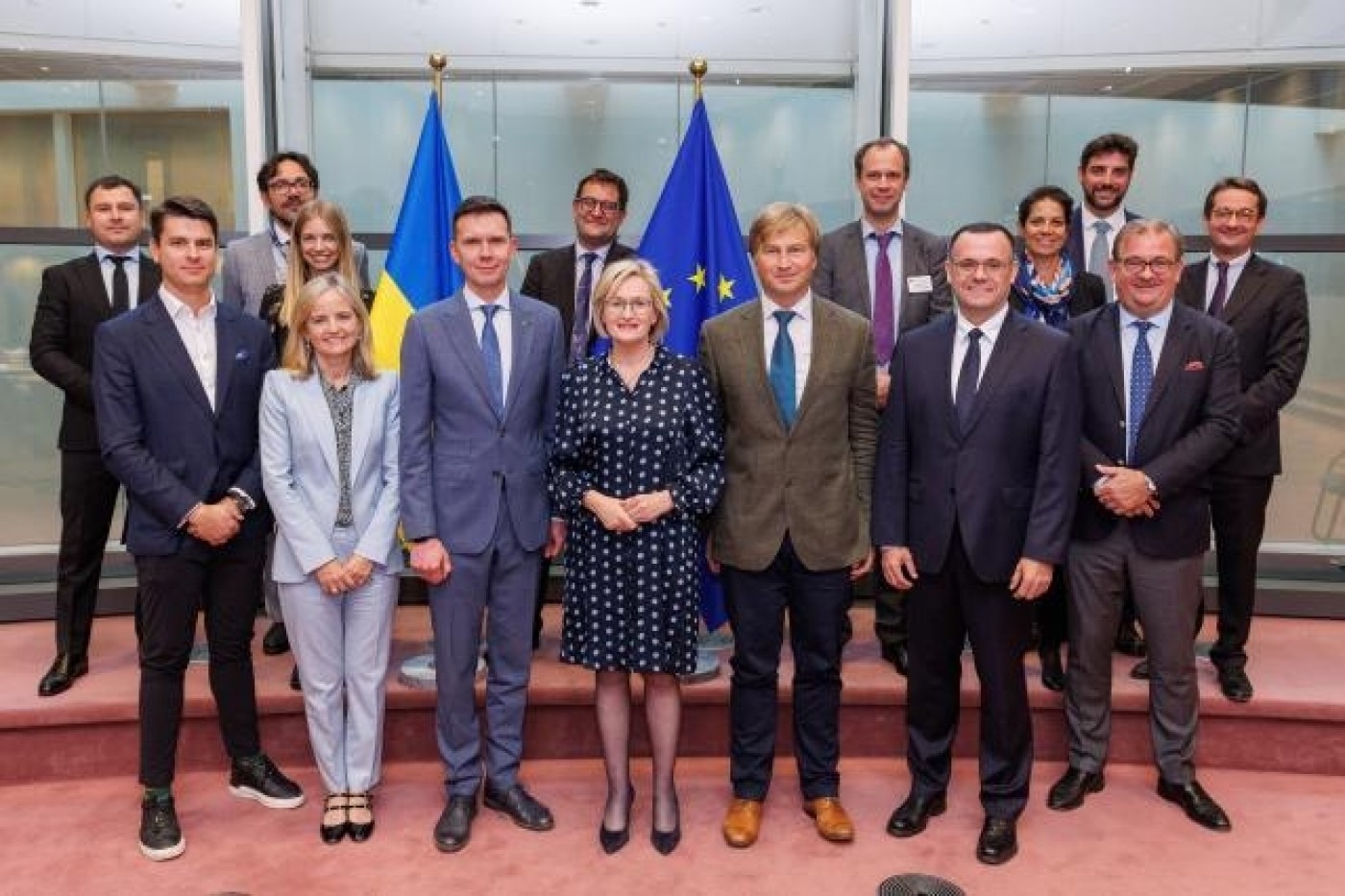 On September 27, 2022, EU Financial Services Commissioner Mairead McGuinness invited financial industry stakeholders, among others Oleksii Shaban, Deputy-Governor of the National Bank of Ukraine, Alexandra Jour-Schroeder, Deputy-Director General of DG FISMA, Jean Pesme, Global Director of Finance at the World Bank, Szymon Mitoraj, Deputy Chairman of the Management Board of Raiffeisen Bank Ukraine, to Brussels to sign a joint statement concerning remittance and related technical service providers in Ukraine.
The event started with an opening speech by Oleksii Shaban, as part of the first session, and then proceeded to two other sessions where discussions were moderated around the subject of remittance from the EU to Ukraine. In the form of short interventions, the CEOs of the various companies were able to give an account of their actions regarding the support of remittance flows of migrants and refugees to Ukraine, based on transparency, cost and accessibility.
The signatories agreed to decrease remittance fees and converge towards the established target set at 3% in the Sustainable Development Goals and G20 Roadmap on cross-border payments. Further signatories will lower total fees on a voluntary basis for the duration of the war and ,consequently, disclose total fees, including transfer fees and the foreign exchange margin applied over the euro or hryvnias exchange rates. This will result in significant savings for remitters and their families.
These initiatives are part of many humanitarian efforts taken by the European finance sector to alleviate the hardships faced by the Ukrainian population. The Joint Statement will last for a period of nine months and will be revisited thereafter in order to be updated on the rapidly changing situation in Ukraine. The statement remains open for all EU and Ukrainian money transfer operators willing to sign at any time.