29.06.2022 - RBI's Western Balkan CEOs go to Brussels to promote EU-accession of their countries
:

The Future of EU-Enlargement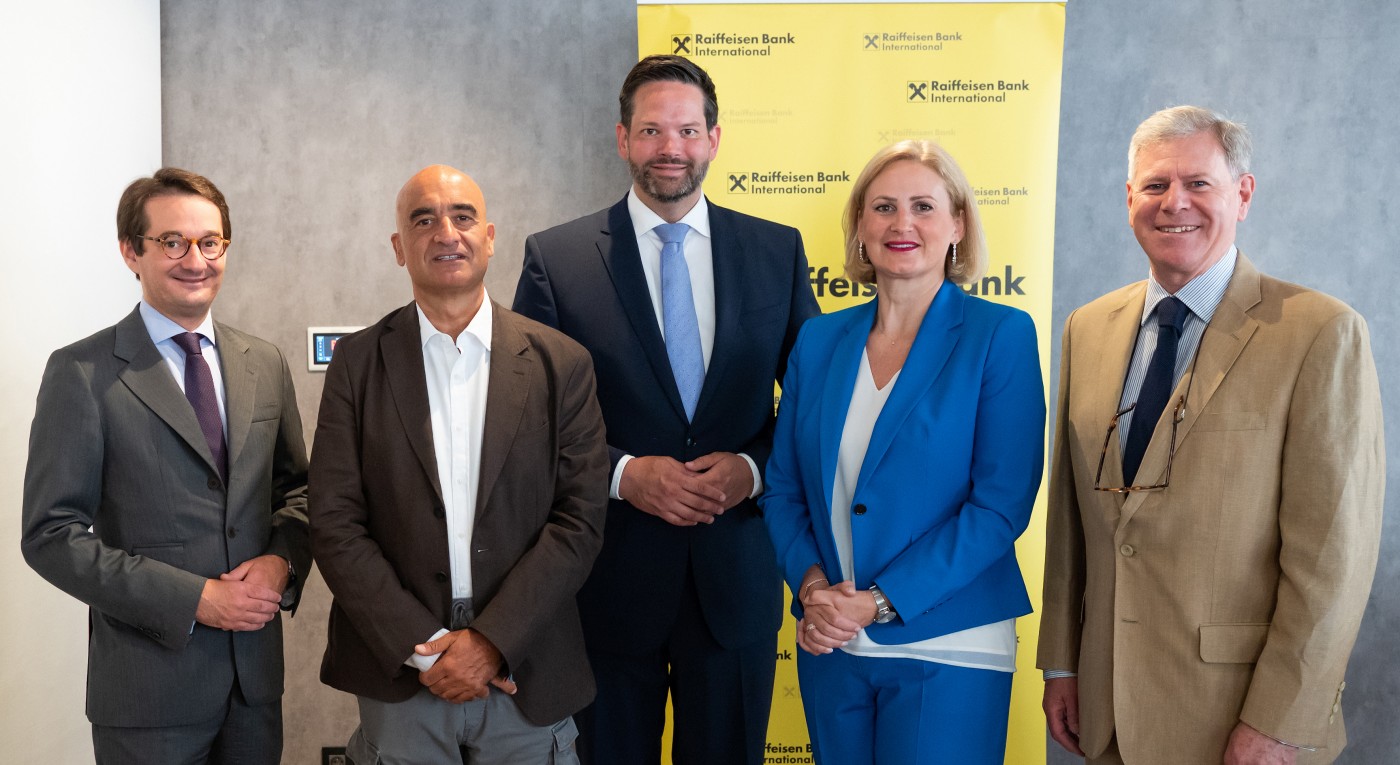 Raiffeisen Bank International AG has been active in the Western Balkans for decades - we share a deep connection to the region and its people. We firmly believe that the Western Balkans are Europeans by heart and should become Europeans by law. However, we shall not be discouraged by the recent decision of the European Council to once again delay promoting European ambitions of the Western Balkan countries (such as the opening of negotiations with Albania, granting candidate status to Bosnia and visa liberalization to Kosovo).
Therefore, Paul Pasquali and our CEOs from Kosovo (Anita Kovacic), Albania (Christian Canacaris), and Bosnia (James Stewart) visited Brussels to discuss with high-level representatives of the incoming Czech Council Presidency, the European Commission, as well as several Members of the European Parliament how EU production chains and markets could benefit from the Western Balkans' geostrategic position, highly skilled labor force, competitive metal processing, machinery production and green energy companies.
In addition, we allied with the European Movement International to hold a panel event, alongside with MEP Lukas MANDL, Anita Kovacic (CEO, Raiffeisen Bank Kosova), Gledis Gjipali (Executive Director, European Movement in Albania) and Maria Simeonova (Programme Coordinator, ECFR Sofia) to explore from an economic and geostrategic perspective the ways the Western Balkans' future prospects are intertwined with the EU's. RBI will continue to provide its unique expertise and network to shine a light on the added value of Western Balkan EU-accession of our Western Balkan friends.
The Western Balkans' Road to the EU may be long and not always easy, but RBI will be there every step of the way.