07.03.2023 – A rule based international order - utopia or realistic?
:

RBI EU-Sky Talk 2023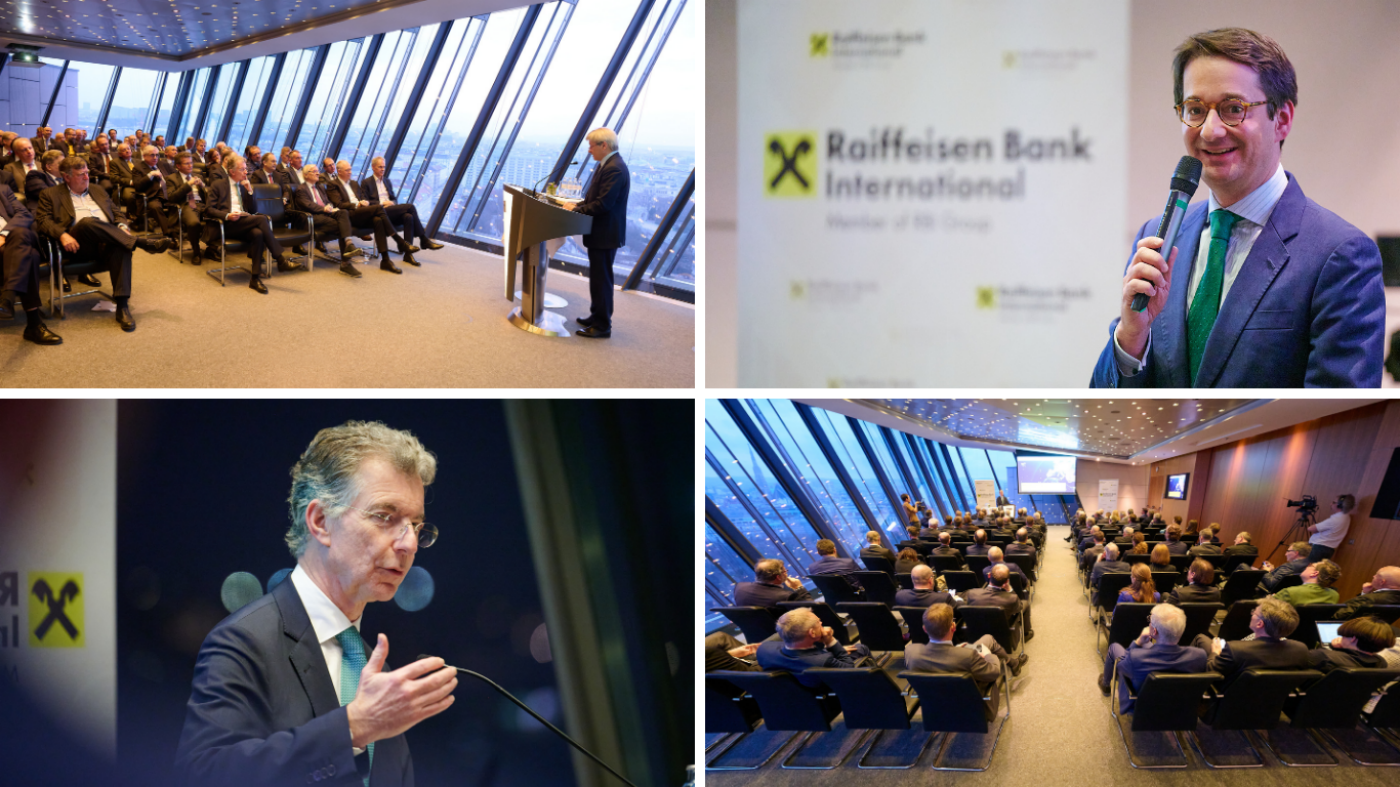 At Raiffeisen Bank International's EU Sky Talk, Ambassador Christoph Heusgen delivered a thought-provoking speech on the importance of the rule-based international order. He emphasized that the rule of law plays a critical role in preventing war and maintaining peace within the European Union. In contrast, he pointed out that the Russian war against Ukraine was a fundamental breach of international law, as Russian President Putin denies Ukraine's sovereignty.
Heusgen highlighted the importance of continuing support for Ukraine in the face of ongoing aggression from Russia. He urged the European Union to concentrate on the global South, which often feels abandoned in the
aftermath of conflicts.
During a Q&A session, the Ambassador was asked about the possibility of the western businesses leaving the Russian market. He responded by stating that while he is in favor of sanctioning Russia, he does not believe that all companies should abandon the Russian market and justified this with the fact that ordinary Russian citizens would feel abandoned by the West and Europe and leaving them isolated could further escalate tensions.
Ambassador Heusgen's speech outlined the critical role of the rule-based international order in promoting peace and preventing conflict. His insights on the Russian-Ukrainian conflict and the importance of continuing to support Ukraine demonstrated the responsibility of the European Union in this conflict.