Economic and Social Impacts of FDI in Central, East and Southeast Europe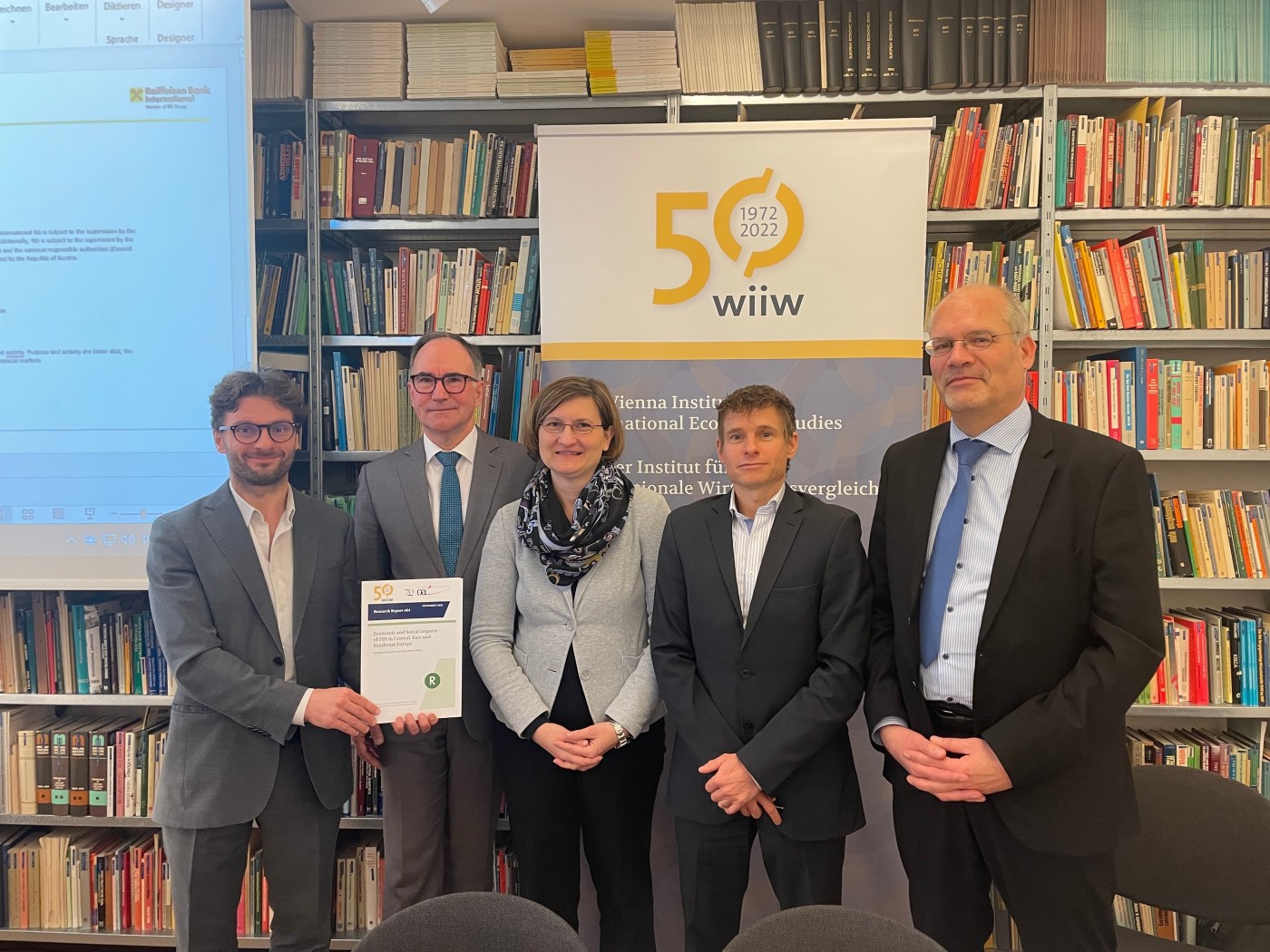 FDI show positive impacts in CESEE countries 
a new and current study shows that countries in Central, Eastern and Southeastern Europe (CESEE) have significantly benefited from Foreign Direct Investments (FDI) since the fall of the Soviet Union. Raiffeisen Bank International has been a significant contributor to the positive development of CESEE countries for years. In order to assess the effectiveness of this engagement, and to create a handrail for investors' future cross-border activities, Raiffeisen Bank International participated in the preparation of a comprehensive study on Foreign Direct Investments (FDI). While the study finds that countries in CESEE benefited from overall FDI, investments from Austria and Germany stand out in particular – with up to fivefold the effectiveness of investments from other countries! These results confirm that Raiffeisen Bank International is on the right course with its activities. At the same time, they can be seen as a reassuring to attract investments from EU companies in an even more targeted manner.
Reduced unemployment and increased wages
The study finds that FDI inflows have had, in general, a positive effect on economic growth in CESEE, and that this effect has been particularly strong for German and Austrian FDI. For total FDI, higher inflows of 1 percentage point (pp) of GDP are associated with 0.19 pp higher GDP growth. For FDI from Germany and Austria, this effect is five times higher – FDI inflows of 1 pp of GDP have led to 0.9 pp higher GDP growth. The positive GDP effects have come from the higher consumption and exports that the FDI has induced. FDI inflows have also reduced unemployment and increased wages, but have had no effects on labor productivity.
Total FDI has had only limited effects on inequality and poverty, but FDI from Germany and Austria has been found to reduce both inequality and poverty, likely because they have benefitted mainly lower-income persons. There are differences in the effects of the different types of FDI, with reinvested earnings and equity capital having in general more beneficial effects than intra-company loans. Also, FDI in different sectors of the economy has had different effects, with inflows to the secondary and tertiary sectors having greater effects than inflows to the primary sector.
FDI should be more targeted
The policy implications of these results are that CESEE economies should not give up on their efforts to attract more FDI, but also that their endeavors should be more targeted, focusing on investments that have greater economic and social impacts. Moreover, foreign investment should not be criticized for the perhaps unsatisfactory economic and social performances of the economies from this region. According to the study, the reasons for this should instead be sought in domestic factors and in the modest growth of the European Union during the past two decades.